Fully Featured & Customizable Free Forums


Be sure to read the rules before applying. Please understand, this is a mature site for role playing which means there will be NC-17 content. Please register with your character's first and last name. Or you will not be accepted. But most importantly, enjoy your visit and feel free to contact an administrator with any comments or questions.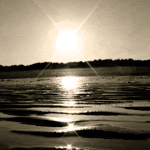 Year: 2017
Month:April
Weather: Snow is slowly melting as new grass springs forth through from the ground. Small buds try to make their way into the brisk sunny air. There is still a chill in the night sky, but temperatures are slowly beginning to rise.

Listed At

All Marvel comic characters are copyrighted by Marvel and can be found at Marvel.com. Movieverse plot is copyrighted by its rightful owners.
Skin: Daeman at InkDropStyles
Graphics: Renee
Side-bar: © Roswenth




Nature's Revenge Member Legend
-------------------------------------------------------------------
[ Administrator ][ Moderator ][ X-Men Faculty ][ X-Men Student ][ Brotherhood ][ Neutral ][ Human ]


<% STATS