Welcome!
welcome welcome
Welcome to 'The Vampire Diaries' a forum dedicated to the book and tv version of 'The Vampire Diaries' starring Ian Somerhalder, Nina Dobrev, and Paul Wesley. No matter where your loyalties lay (Stefan/Elena or Damon/Elena) we hope to not only provide a safe and fun place to discuss the show and the books but also to provide spoilers, music videos and fanfiction.

We hope you all enjoy your visit.
links!
tvd links
on the next!
the vampire diaries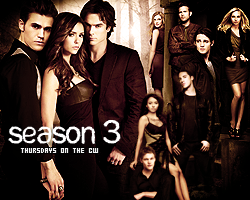 Episode 3.01: "The Birthday"
Description:On the morning of Elena's 18th birthday, Caroline is busy planning a party, but Elena is focused on searching for any clues that might help her discover where Stefan is. Damon is also searching for Stefan, while trying to protect Elena and keep her from doing anything that would draw Klaus' attention. Meanwhile, Klaus and Stefan are busy trailing a werewolf named Ray Sutton. Now working at the Mystic Grill along with Matt, Jeremy is struggling to understand why he keeps seeing the ghosts of Vicki and Anna since he was brought back to life by Bonnie's magic. Meanwhile, Alaric does his best to watch over Elena and Jeremy, while dealing with his grief over Jenna's death. Finally, Caroline and Tyler face a new and unexpected challenge.
Air Date: September 15, 2011


promo video
whet your appetite
potm!
tvd pretty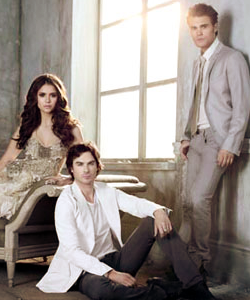 spotlight video!
vid of the moment

Fandom: Damon & Elena
Undisclosed Desires by Muse
Edited by LizzehMarie
affiliates!
see and become affiliates
---
Affiliate With Us!

Our Buttons:
102x52




100x35


More Buttons Here
staff!
admins and mods
If you have any questions, comments or concerns, please contact us through the Private Message fuction, and we will get back to you as soon as possible.

Administrators:
misstarlight, Afrodite

Moderators:
TBA
Credits
the credits
Graphics: Afrodite
Sidebar: Dana
Coding Help: RCR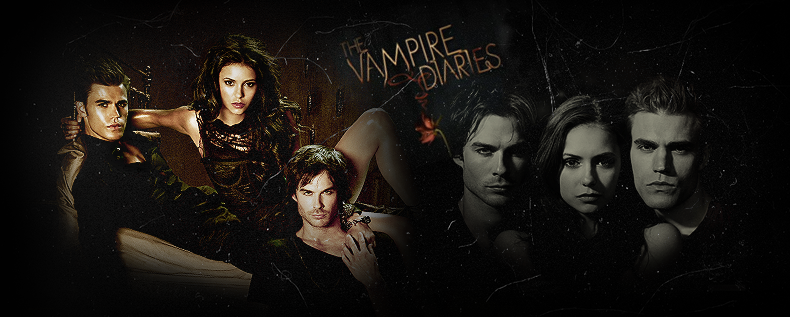 The following errors were found:

The board administrator requires all members to log in


You must already have registered for an account before you can log in.
If you do not have an account, you may register by clicking the 'register' link near the top of the screen

I've forgotten my password! Click here!