Title: Inquisitor Able Lenk And His Warband
Description: Just a side project...
WarbossKurgan - May 23, 2012 08:13 PM (GMT)
I've always been a fan of John Blanche's work, be it illustration or miniature it's always amazingly atmospheric and emotive. I tried to capture a little of his style in my Necromunda gang last year but they never quite reached the look I wanted.
So I'm trying again with a little warband that may never see a tabletop battle but I just feel like making them anyway...
Inquisitor Able Lenk
(Inquisitor Coteaz model with minimal additions)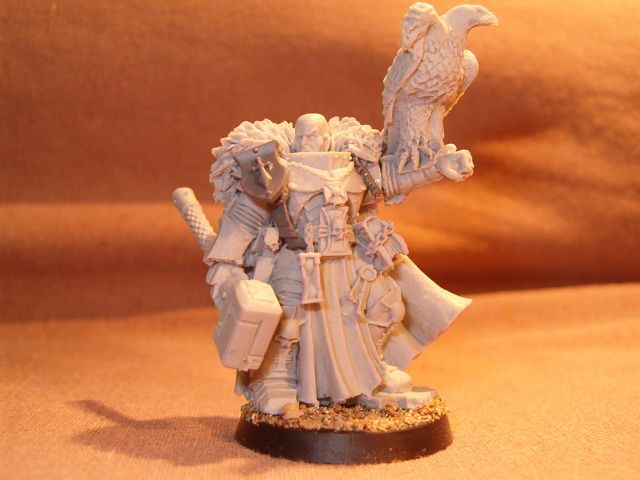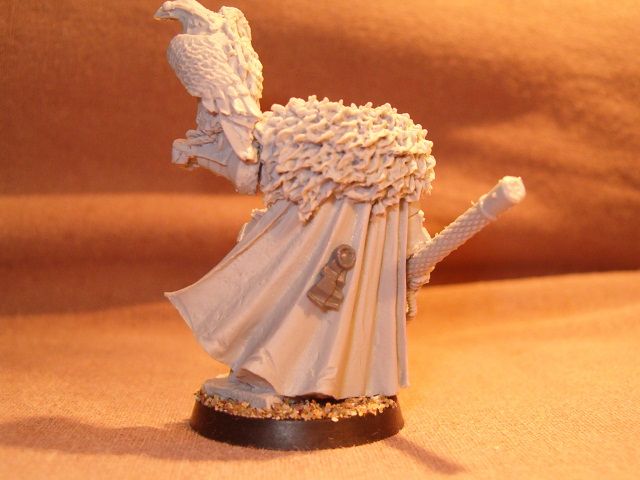 I'm going to use this as a paint-guide:
A floaty-servo-skull-servitor-thingy: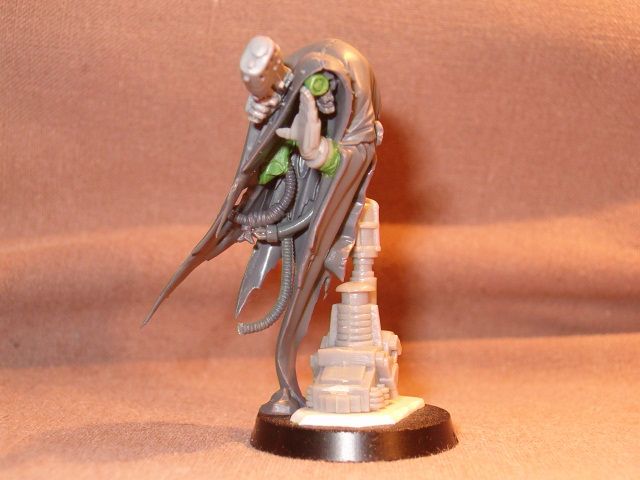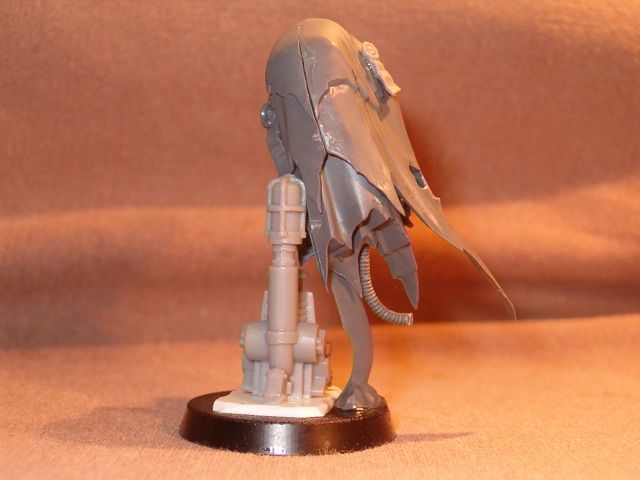 And a captured Rogue Psycher: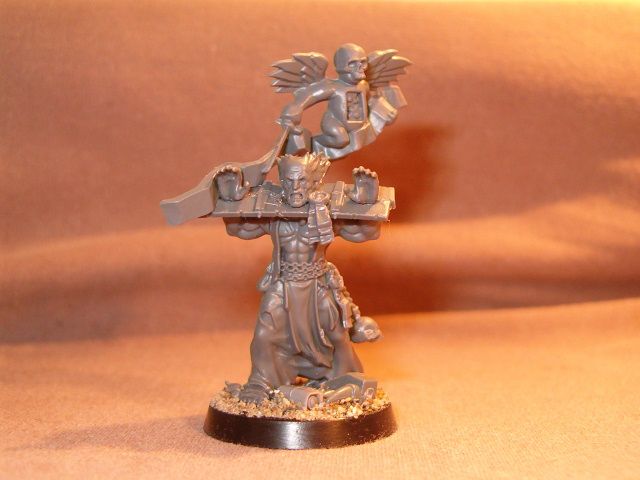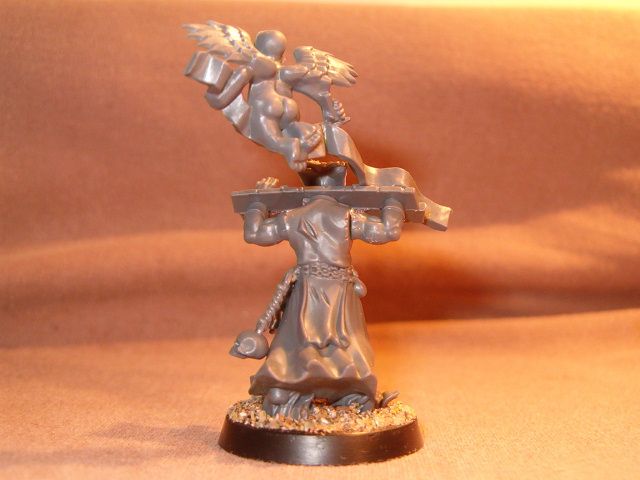 WarbossKurgan - June 15, 2012 06:30 AM (GMT)
I've finished the Wraith Servitor. My first real attempt at a John Blanche painting style...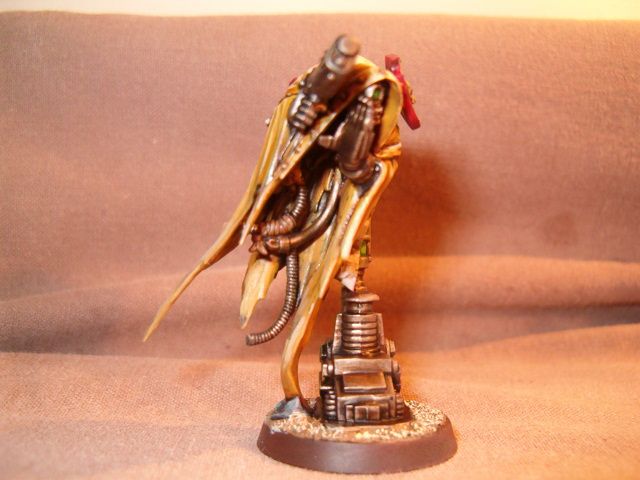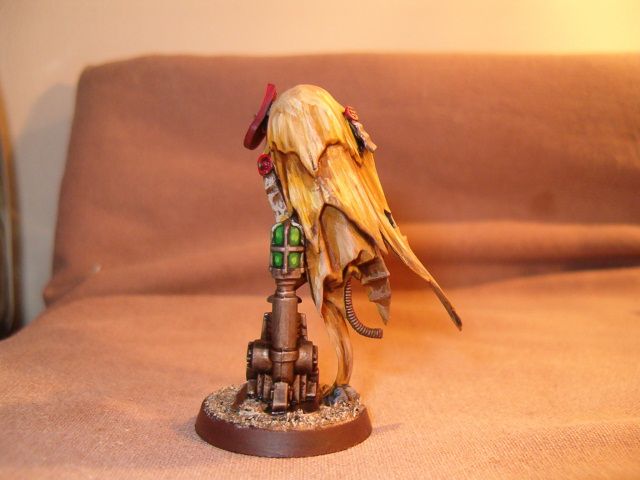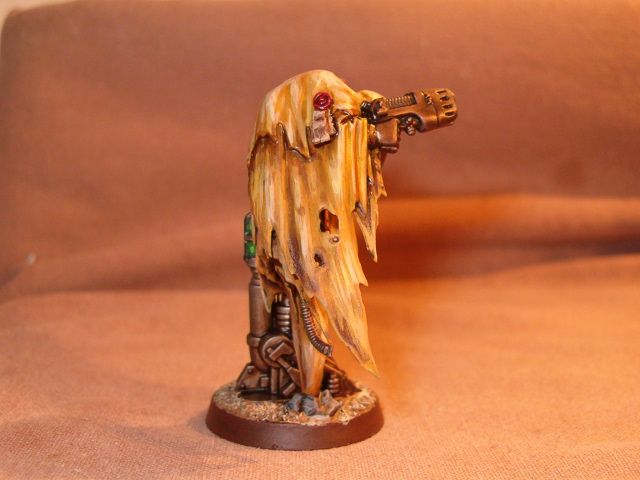 Goofycabal - June 15, 2012 07:17 AM (GMT)
As always, looking good :D

What else have you got planned for the Warband?
Zentus - June 15, 2012 10:22 AM (GMT)
Everything looks like it will be really cool :D
But those servo-baby things... I dunno they've always wierded me out.
EyeStabba - June 15, 2012 11:04 AM (GMT)
Looking forward to the rest of the gang :)
Morten C - June 15, 2012 11:37 AM (GMT)
Oh yeahr... that's awesome Kurgan :)
theorox - June 15, 2012 12:49 PM (GMT)
Very cool-looking stuff as usual Kurg. I think you captured Blanche's style pretty well while still making it very much your own. :)

Theo
Noisy Assassin - June 15, 2012 01:06 PM (GMT)
Servo-thing is freakin' awesome!
azhagmorglum - June 15, 2012 02:12 PM (GMT)
Nice inquisitor band !! I like your conversions and choice of models.
And the colour scheme on the servo-skull thingy is very John Blanche style ! Keep it up !!
rat of vengence - June 16, 2012 04:31 AM (GMT)
Damn mate, I think you got his style with that robe! I wasn't sure that model would work as a WIP, but painted it looks fantastic!

RoV
Krolog da FaceMangler - June 18, 2012 03:10 AM (GMT)
Amazing work on the servitor, very impressive. cant wait to see the rest.