Title: Earth's Mightiest... Friction?
Description: Avengers Mini-Plot
Iron Man - January 26, 2009 04:02 AM (GMT)
{OOC: Post after Tony summons help, at which point I will make a notice in the storyline thread}
Tony watched the heavy door lift up. He started up the suit's thrusters and raised off the platform. The new suit had a newer feel... Smoother, sleeker. As he hovered, the suit was nearly silent. He had implemented a toned down version of the flight silencer in the Stealth Suit for the Mark 7. It seemed to be working well, though it wouldn't make him silent in high speed flight, it drastically cut down the usual "Vroom" sound.
Tony flew out the opening. He looped through the air. He was purely testing the flight of the Mark 7, no weapons or sheilds. Otherwise he would have asked Rhodes to come out here with him. He smiled, thinking of how well they'd gotten things back up again since the Juggernaut. All the suits were remade, for the most part, though they needed minor adjustments.
Tony realized that this was the first time he'd been flying freely about the city since the New York Times called him a has-been. As he flew by a billboard of Hannah Montanna's next album, he got a call over the in-suit communications.
"Sir, there is a man here, a mutant, who demands to see you,"
said Pepper Potts as Tony's screen flashed an intruder alert. Whoever it was, he'd caused Pepper to push the silent alarm. But Tony knew for a fact it wasn't yet hooked up to the NYPD or S.H.I.E.L.D. That's why he'd synced the alarm into his suits and cell phone.
"I'm on my way down, Miss Potts..."
Tony turned, sharp, and headed back to the tower. As he got closer, he pulled up various screens.
"Computer, let's see this intruder. And cross reference him, I want to know everything I can. And open the automatic doors to Stark Tower,"
Tony instructed. The computer brought up a file with an enclosed picture.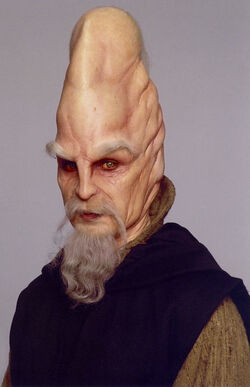 The guy looked like he needed to trim his beard, as well as put on a hat.
"Subject: Frictor. Real name: Unknown. Mutant: Ability: Friction manipulation. High density skull. Status: Fugitive. Wanted in various countries, deemed armed and dangerous."
Tony zoomed into the open sliding glass doors. He landed lightly on the marble.
"You wanted to see me?"
Tony said as he looked at the strange man.
Frictor - January 26, 2009 04:23 AM (GMT)
Frictor had come to Stark Tower for a very specific reason. The young technoid named Drew had told him that if he ever happened to beat up Iron Man, stealing some of his technology would be appreciated. And Frictor had nothing better to do at the moment, so here he was. He hadn't thought the idea truly practical.
Until he read about the Juggernaut beating up Stark. Frictor had read the report in the New York Times and learned about Iron Man and from asking around he found out about his arc reactor. So now Frictor had showed up while security was poor and planned to steal the arc reactor right from Tony Stark's chest.
He had walked in and smiled at the receptionist. He had let just the slightest friction increase hit her legs so that she knew what he could do.
"Hello, I am here on the behalf of the mutant world. I demand to see Mr. Tony Stark. Now."
She had struggled to speak a moment and then hit a button on the phone, speaking.
"Sir, there is a man here, a mutant, who demands to see you,"
she said, calm enough. Too calm. Frictor could tell she had alerted someone.
Sure enough, in a moments time, Frictor heard a small thud behind him. He turned to see Tony... No. Iron Man. Damnit, he had hoped he wouldn't have to trouble himself with the suit.
"You wanted to see me?"
"That I did, sir. I am flattered that you come prepared,"
Frictor said, and pulled out his silver pistol. Then he leaped over the desk behind him and aimed his gun barrel right at Pepper Potts.
"Take off the armor, Homo sapien, and stop playing God when you were evidentally not born worthy."
Iron Man - January 26, 2009 05:09 AM (GMT)
Tony let the threat bounce off him. No. This guy wasn't going to bully him around or humiliate him. He wasn't going to wreck the new lobby. And he sure as hell wasn't going to hurt Pepper Potts.
Tony addressed his computer first.
"Ready the tractor beams in the southwest and southeast corners. I want this guy out of here. And open the doors agai. That glass ain't cheap,"
he said, before switching to speak to the crazed menace in front of him.
He had to buy a few seconds. That was all.
"What do you want me to take off the suit for, Jarhead?"
he asked, crossing his arms.
"You'll comply, human, or I'll blast this pretty little girl in the skull. I've killed before, Iron Man, and I have no problem doing it again."

"Well, you see there is a small problem in removing the suit here in the lobby, with all the other people watching and windows to the streets, and of course the pretty little girl."
Tony winked at Pepper, slightly embarassed that he had tried to wink despite the golden mask between them.
"And what's that?"
Tony grinned.
"I'm naked under this suit."
Just then, the tractor beams fired around Frictor and and lifted him. The pistol was fired, but the bullet stopped at the boundary of the beam. Tony watched as the beams flung him out of the door.
Tony zoomed out after the mutant who lay in a heap on the steps in front of Stark Tower. Upon Tony's exit, the whole building went onto lockdown. Tony faced Frictor.
"Now it's my turn,"
he said.
Tony raised one hand straight up and charged a repulsor ray to full power. But when he went to lower the arm he found it impossible. In fact, he found the whole suit was unable to move.
"Friction increase on all joints. Movement impossible,"
the computer said.
He couldn't move. Frictor began to rise, and Tony had no power to stop him. To do anything. He couldn't move. Iron Man was powerless against this menace now.
But hope wasn't lost. Tony was a smart man, so before Frictor had even started walking toward him, the computer echoes Tony's voice across all frequencies, and too many different high security phone numbers all at once. Frictor was now walking toward Tony in slow steps, a smile spreading across his face.
"You're all alone now, Stark,"
he said. Due to the complexities of the suit, he hadn't heard Tony yell:
"AVENGERS! ASSEMBLE!!!!"
War Machine - January 26, 2009 09:23 PM (GMT)
Rhodes spent more time in the Stark Tower these days, he had alot of work to do on the suit and it was just easier then having his own place. There were alot of things that Tony had that just made normal life a little more simple, but Rhodes didn't really care about having a easy ride through life.

He was glad to have the War Machine again since the second loss of the Warwear armor, he could be a hero again. He was in one of Tony's armor testing rooms, trying out a few of the battle capabilities of the suit. It had all the things his suit used to have including a few more that Rhodes had suggested or Tony had included himself, hell, he wouldn't be surprised if there was a few tricks in the suit that Tony hadn't told him about yet.

As Rhodes continued training with the new War Machine armor his suit picked up a transmission, that of Tony Stark yelling for the Avenger's to assemble. It seemed that Tony was in some trouble. Instantly Rhodes had the suit track Tony's whereabouts, finding that he was right outside the Stark Building. He quickly made his way outside, coming out of a different entrance so that he could hopefully surprise whoever it was attacking Tony.

When he arrived at the scene he saw that Tony seemed to be having some problems moving, because he just stood there as a man with a large head walked towards Tony. Rhodes raised the arm that held the double barreled cannon on it and aimed it towards the man, who the suit had named to be known as Frictor, a mutant of course. "If your definition of alone means that you're outnumbered."
Iron Man - January 27, 2009 04:14 AM (GMT)
Tony turned his eyes to see that Rhodes had arrived. It made sense he'd be first since he'd been staying at the Tower. But Tony watched half horrified as Rhodes raised his double-barrel.
"He can increase friction Rhodes, the suits are no good..."
Tony yelled on a two-way transmission to War Machine. He hoped Rhodes would be able to try another type of manuver, and prayed he wouldn't be able to stop War Machine too. The file was very brief on his powers, and there didn't seem to be much information floating about of his weaknesses.
Tony wished he could move as Frictor continued to approach, seemingly without care of War Machine. He felt like his suit was now his prison. Dear God did he hope the Avengers would show up soon.
Hawkeye - January 27, 2009 05:04 PM (GMT)
Clint had been enjoying his day off from being on call for a change, and had been taking a little bit of a walk when he got the call for Avengers to Assemble and the signal on his wrist started going off. "A hero's work is never done." He sighed before ducking into an alleyway when no one was looking and putting on his gear. Bow strapped to his back, he climbed up a fire escape to reach the roof of a nearby building and began to make his way towards Stark Tower. As much as he complained, he did indeed relish this sort of thing after all you wouldn't be constantly putting your life on the line if you didn't enjoy it.

He got to a good vantage point where he saw Iron Man as stiff as a board and War Machine aiming his guns at this mutant who seemed to be ignoring him and intent on Tony. So, Clint raised his bow quickly and set one of his special arrows. This one happened to deliver a sonic blast when it hit ground, and Hawkeye was betting that by doing so he'd break the mutant's concentration on Stark and he could halt whatever had halted Tony from reacting.

Up went the bow, he took aim, and with a whoosh of air the arrow was released from the bow and hit the ground behind the mutant before blowing up with a deafeningly loud thunder clap.
Frictor - January 27, 2009 10:26 PM (GMT)
Frictor had walked slowly, calming to the Iron Man. He was going to use reduction of friction on the suit/ground plane to send him flying into his locked-down tower. Then they'd see who was in charge here.

When the other one, the wanna-be wanna-be homo superior showed up, Frictor simply increased friction between bullets or missiles and the cannon. That armor looked thick, but was it tough enough to fend off the implosion of its own weapons? Frictor supposed he might just find out. And so he continued to walk towards the so-called "Invincible" Iron Man. They'd see about that.

But suddenly, behind him, a deafening sonic boom flung Frictor forward, into the frame of Iron Man. Frictor lost concentration on everything he'd manipulated, and fell into a heap on Iron Man. Quickly he leapt off, and aiming his pistol up at the roof tops, looked for who was responsible. Then he saw him. Hawkeye. Frictor aimed and fired, but it was sloppy. There was little to no chance it would hit. Frictor wheeled around to see where the tin men had gotten to in his flustered moment.
Captain America - January 28, 2009 01:53 AM (GMT)

"AVENGERS! ASSEMBLE!!!!"

The warriors cry of the Avengers, when one met an enemy they needed help with, one of it's members would call for assistance over the numerous air wave channels, and without a doubt, any member of the Avengers within or out of range would come to the aid of the hero in question.

So when Tony Stark, of the recently destroyed Stark Tower had called for aid, Captain America, the leader of the Avengers, lady liberties defending light, the shield of the people had answered the call from his comrade.

So upon his iron steed, the Harley Davidson, he'd taken off for Manhattan like a man possessed, his shield in tow as he raced towards Stark tower. Of course, he kept to the speed limit, no use getting a ticket, even to defeat a villain, and arrived in time to see the odd headed man firing at what appeared to be hawk eye.

With ease, his shield slipped into his hand as he tossed it in the path of the bullets, hissing through air to deflect them as his shield curved back into his hands. Captain America was here now.

pressing his hand to his Stark tech ear piece, he began to issue orders. "Iron Man, War Machine! Watch out for whatever he can send back at you! We need to hit him all at once, catch him off guard. Hopefully, he can't stop everything. Hawkeye, if you have a shot that can incapacitate him without doing to much harm to him, use it. Something like a tranquilizer, or a taser. Tony, if you've got something like that, do the same. We need to question him, or hand him over to S.H.I.E.L.D."

With that, he began rushing towards Frictor as fast as he could to get his direction, throwing his shield in an arc towards his right side.
War Machine - January 29, 2009 04:36 AM (GMT)
Rhodes cursed to himself, something that Tony probably heard, this guy could increase friction and make the suits virtually useless. Fortunately before this Frictor could do anything that could pose a danger to Rhodes, a sonic boom that knocked him forward occurred, breaking off Frictor's concentration and freeing Tony, as well as releasing the War Machine armor if Frictor had used any of his powers on his suit.

Next was the arrival of Captain America, Rhodes wondered just how many of the Avengers it would take to bring down this mutant. It wouldn't be the first time that they encountered a threat that required the whole team though, so Rhodes wasn't counting on winning easily because they had the advantage of numbers.

Opening his hands and facing his palms towards Frictor Rhodes fired off the repulsor beams, shooting low-energy non-lethal blasts that wouldn't kill Frictor, but would sure as hell bring him some hurt. He also shot off to the side quickly, hoping that if he was moving too fast that Frictor wouldn't be able to get a lock on him with his powers.


Iron Man - January 29, 2009 04:27 PM (GMT)
From on the ground, Iron Man found himself able to move again. This was it, now or never. He knew that he couldn't try launching a bullet or missile, because Frictor would have focus again. He needed something with less friction than that. Even the repulsor rays had the potential to get him in trouble if he wasn't careful.

Tony stay laying on the ground for two reasons. One was that he knew getting up would make Frictor notice and freeze him sooner. And two was that the others would need him out of the line of fire. Even if Iron Man could take their hits if he got caught in between, that wouldn't help them beat the guy.

Iron Man's arms raised and Tony unleashed one of his newest weapons: The thought scrambler. It emmitted the super high frequency waves at the mutant, trying to throw him off.

They'd have to see how the menace reacted to this.
Hawkeye - January 30, 2009 02:58 PM (GMT)
Hawkeye heard Captain America's advice, and in the old days may have acted against it but those days were long past. He considered Captain America a good friend now, and had also learned by now to trust in his leadership ability It had gotten them out of trouble now more than once, and Hawkeye knew it was capable of doing so again. He had to hand it to Stark though, the man knew how to pick interesting enemies. Drawing an electrically charged arrow designed to knock a man out, he placed the arrow in the bow and started to move away from where he was to get a new vantage point.

Jumping down the fire escape, he managed to make his way to the alleyway beside the building before sneaking out to the opening towards the street. Once more he took aim and fired at this mutant. If the arrow hit, it would be like a taser blast into the mutant's back that would cause him to fall down and convulse whilst the rest of the Avengers were able to apprehend him. "Arrows away, Cap. Prepare to scratch one broad headed freak off of our Villains roster."
Frictor - February 1, 2009 01:59 PM (GMT)
Frictor saw the many rays coming at him. He knew little of what they did, but in his experience, you avoided those kind of things. So he hit the ground. Unintentionally, this would have caused him to dodge the thought scramblers. But these weren't ordinary thought scramblers. They were Stark's.
The frequency that would have disoreinted even the Hulk was blocked by his extra thick skull. Superb this thing was... He only felt the slightest high pitch whine. But it was enough to block out the whizzing sound of Hawkeye's arrow. However, since he was now on his knees, Frictor felt the impact at the back of his head. The arrow fell down to the concrete shortly, finding nothing to catch on Frictor. There was a brief shock throughout his body, but he shook it off, rising.
He held his gun aloft, and prepared to fire at the newcomer, the blue man, when a shield ripped through his gun like butter. The barrel fell to the ground, useless, Frictor shot the shield a look of disbelief.
Captain America?
Frictor was going to have to act fast. Looking at the Captain running, he decreased the friction on the ground to a flat, no grip, mollecular pattern in a ten foot radius. Then he tried to again freeze the two tin men. Idiots, why hadn't they moved when they had the chance. Frictor's main opponent would be the archer. He was far out of Frictor's range. But the mutant lord had a plan.
Thor - February 8, 2009 04:08 PM (GMT)
The air began to crack and fizzle with electricity as a portal opened and a very large figure in a red cape appeared holding aloft his mighty hammer "Mjolnir". It was the Thunder God himself. As he appeared he looked around still holding his hammer above his head. His cold blue eyes setting on the mutant. He let go of Mjolnir and sent it speeding toward the target.
"The Son of Odin knows not who you are but YOU SHALL NOT STAND!"
Captain America - February 18, 2009 04:05 AM (GMT)
As Captain America re gripped his shield, he felt the familiar metal bond again with his right arm. But for some reason, he couldn't run. despite the fact that he pumped his legs, he wasn't moving, no traction. But it was with that move that Captain America formulated a strategy to take out the mutant.

With the arrival of Thor, he hoped it would break Frictors hold on all of them, but he had no idea how far the extent of the mutants abilities traveled. He tapped his com link again. "Everybody, keep moving! If you stop, he can keep you frozen. There's no way he can keep us all from moving. Iron Man, War Machine, the mental scramblers aren't working, but anything you can think of to knock him out a this point, do it. Thor, if you can, hold back a bit. We want him down and out, but not dead. Hawkeye, keep running interference with some different arrow types. But remember, don't stop moving."

Hopefully, with Mjolnir moving towards Frictor, he wouldn't be able to stop the mighty hammer of Thor, but for added measure, he threw his shield in an opposite arc of Mjolnir. He simply kept on moving his legs, hoping he'd eventually get some type of traction to where he could move again. With an almost full Avengers team, this mutant didn't stand a chance.
Iron Man - February 23, 2009 10:22 PM (GMT)
Tony watched Frictor drop and get hit by the arrow, but the scramblers seemed to have no effect. He blasted his thrusters on while Frictor's pistol was cut, trying to zoom away from this strange mutant and whatever it was he did. However, the friction soon increased, after Tony had only flown away a few feet. He was traveling horizontally across the ground.

The frozen state he was now in prevented Tony from moving to change course, and also from turning off the thrusters. It wasn't gonna happen it seemed. He could do nothing as he skimmed across the ground, right in the direction of Captain America. He was only about a foot off of the ground, and now he was going to hit the leader. Fu...

Tony waited for the collision. If Cap managed to dodge him, Tony would still keep zooming untill he hit something stationary or until he left this guy's range. If this guy even had a range.