Kigurumi Tales
Welcome and enjoy!
*Might contain mature content*
Tale 1 - A girl sitting...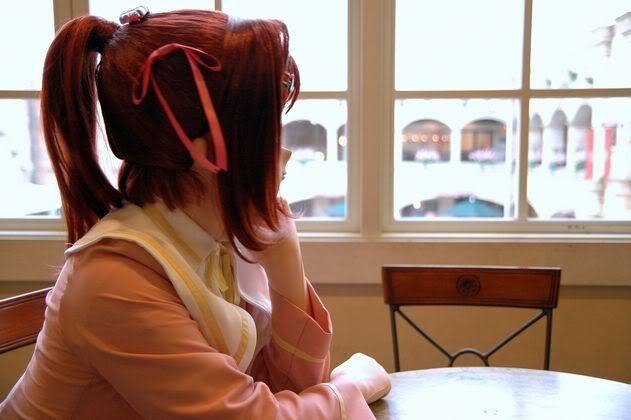 She seemed to be waiting for someone, as the table before her had three empty chairs, none of which were occupied. She sat quietly there, hardly moving, staring at a blank spot on the wall.
I hadn't seen her face yet, but I was immediately intrigued by her. She had a certain self-assuredness in the way she moved, the way she breathed, the way she quietly stared off at nothing important.
Moments like these never seemed to come twice. Choices come flooding into your head, some good, some bad, but none seem to be right.
They flow by so fast that you end up paralyzed to the side, unable to fish one out, until a decision is made for you.
I was staring at her so intently, but with mind so occupied, that I hadn't even realized she had turned and was staring right back at me.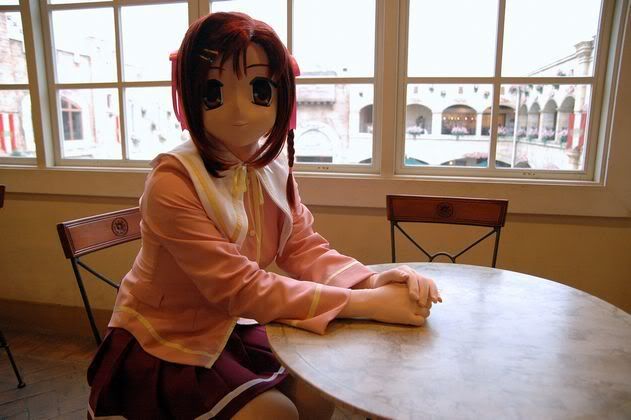 She didn't say a word.
She had been wearing a slight grin on her face as she had stared off into the distance, and that grin didn't change as she now stared into me.
She must have noticed me, yet her expression didn't shift at all. She seemed to be frozen in a state of slight amusement. Perhaps she was pleased by her ability to catch the eye of a random passerby, or perhaps she preferred to be slightly amused by everything instead of setting off complex, possibly unbecoming emotions.
There was no avoiding it now. The flow of decisions had been reduced to a single stream. I couldn't just leave now, she had noticed me, and with her matching stare had locked down my movements. I couldn't just flee, or pretend I was looking at something else, I had to acknowledge her existence.
So I sat down, and started with a "Hello."