Welcome
Welcome to the home of the new websoap, Mi Casa Es Su Casa. This is a unqiue series in that it takes place in Los Angeles on the set of a bilingual telenovela called "Pasión de Corazón" or "Passions of the Heart". Get to know the shady characters and stunning starlets on this new series premiering in July 2009.
*You must register to see the entire board.*
News and Updates
Episode 2 has been posted - July 10th, 2009! See you next Friday!
Character Spotlight
SCHULYER CATES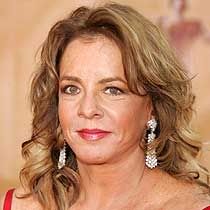 She's uppity, she's callous, she's mean. She rules her world and everyone in it with an iron thumb. Get to know Schulyer Cates better on Mi Casa Es Su Casa and get to know show business's biggest bitch!
Fan of the Month
Affiliates
Choose a link from the menu below to visit our lovely affiliate sites.

Credits
Searching Topics and Posts
The search feature is designed to allow you to quickly find topics and posts that contain the keywords you enter.

The 'Simple Search' option from the drop down box allows you to enter a single keyword or phrase to search by - the advanced option allows you to join keywords with 'AND', 'OR' to fine tune the search. Using this option will make the search slightly slower.

The bottom section of the form allows you to further fine tune the search. You can choose a category to search in, or a forum - or choose all forums to search in.

If you enter a name into the 'Search by member name' section, all posts started or replied in by this member are returned.