Welcome
Welcome to the home of the new websoap, Mi Casa Es Su Casa. This is a unqiue series in that it takes place in Los Angeles on the set of a bilingual telenovela called "Pasión de Corazón" or "Passions of the Heart". Get to know the shady characters and stunning starlets on this new series premiering in July 2009.
*You must register to see the entire board.*
News and Updates
Episode 2 has been posted - July 10th, 2009! See you next Friday!
Character Spotlight
SCHULYER CATES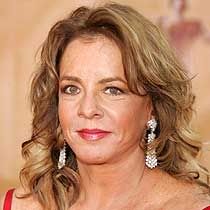 She's uppity, she's callous, she's mean. She rules her world and everyone in it with an iron thumb. Get to know Schulyer Cates better on Mi Casa Es Su Casa and get to know show business's biggest bitch!
Fan of the Month
Affiliates
Choose a link from the menu below to visit our lovely affiliate sites.

Credits
Your Personal Messenger
Your personal messenger acts much like an email account in that you can send and receive messages and store messages in folders.

Send a new PM

This will allow you to send a message to another member. If you have names in your contact list, you can choose a name from it - or you may choose to enter a name in the relevant form field. This will be automatically filled in if you clicked a 'PM' button on the board (from the memberlist or a post).
If the administrator allows, you may use BB Code and HTML in your personal message. If you choose to check the 'Add a copy of this message to you sent items folder' box, a copy of the message will be saved for you for later reference. If you check the 'Get notified when this message is read' box, you will receive a PM informing you when the message was read for your records.

Contact List

You may add in users names in this section, or edit any saved entries. You can also use this as a ban list, denying the named member the ability to message you.
Names entered in this section will appear in the drop down list when sending a new PM, allowing you to quickly choose the members name when sending a message.

Edit Folders

You may rename, add or remove folders to store messages is, allowing you to organise your messages to your preference. You cannot remove 'Sent Items' or 'Inbox'.

Go to Inbox

Your inbox is where all new messages are sent to. Clicking on the message title will show you the message in a similar format to the board topic view. You can also delete or move messages from your inbox.

Archive Messages

If your messenger folders are full and you are unable to receive new messages, you can archive them off. This compiles the messages into a single HTML page or Microsoft © Excel Format. This page is then emailed to your registered email address for your convenience.