Welcome
Welcome to the home of the new websoap, Mi Casa Es Su Casa. This is a unqiue series in that it takes place in Los Angeles on the set of a bilingual telenovela called "Pasión de Corazón" or "Passions of the Heart". Get to know the shady characters and stunning starlets on this new series premiering in July 2009.
*You must register to see the entire board.*
News and Updates
Episode 2 has been posted - July 10th, 2009! See you next Friday!
Character Spotlight
SCHULYER CATES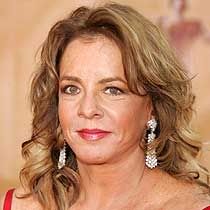 She's uppity, she's callous, she's mean. She rules her world and everyone in it with an iron thumb. Get to know Schulyer Cates better on Mi Casa Es Su Casa and get to know show business's biggest bitch!
Fan of the Month
Affiliates
Choose a link from the menu below to visit our lovely affiliate sites.

Credits
Email Notification of new messages
This board can notify you when a new reply is added to a topic. Many users find this useful to keep up to date on topics without the need to view the board to check for new messages.

To do this, simply click on the 'Track This Topic' link found at the top and bottom of any topic. When you click this link, the topic will be added to your subscriptions that are managed from your control panel.

Please note that to avoid multiple emails being sent to your email address, you will only get notified once per day of new replies.