Welcome
Welcome to the home of the new websoap, Mi Casa Es Su Casa. This is a unqiue series in that it takes place in Los Angeles on the set of a bilingual telenovela called "Pasión de Corazón" or "Passions of the Heart". Get to know the shady characters and stunning starlets on this new series premiering in July 2009.
*You must register to see the entire board.*
News and Updates
Episode 2 has been posted - July 10th, 2009! See you next Friday!
Character Spotlight
SCHULYER CATES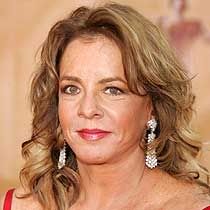 She's uppity, she's callous, she's mean. She rules her world and everyone in it with an iron thumb. Get to know Schulyer Cates better on Mi Casa Es Su Casa and get to know show business's biggest bitch!
Fan of the Month
Affiliates
Choose a link from the menu below to visit our lovely affiliate sites.

Credits
Your Control Panel
Your control panel is your own private board console. You can change how the board looks and feels as well as your own information from here.

Edit Profile Info

This section allows you to add or edit your contact information and enter some personal information if you choose. All of this information is optional and can be omitted.

Edit Signature

A board 'signature' is very similar to an email signature. This signature is attached to the foot of every message you post unless you choose to check the box that allows you to ommit the signature in the message you are posting. You may use BB Code if available and in some cases, pure HTML (if the board administrator allows it).

Edit Avatar Settings

An avatar is a little image that appears under your username when you view a topic or post you authored. If the administrator allows, you may either choose from the board gallery, enter a URL to an avatar stored on your server or upload an avatar to use. You may also set the width of the avatar to ensure that it's sized in proportion.

Email Settings

Hide my email address allows you to deny the ability for other users to send you an email from the board.
Send me updates sent by the board administrator will allow the administrator to include your email address in any mailings they send out - this is used mostly for important updates and community information.
Include a copy of the post when emailing me from a subscribed topic, this allows you to have the new post included in any reply to topic notifications.

Board Settings

From this section, you can set your timezone, choose to not see users signatures, avatars and posted images.
You can choose to get a pop up window informing you when you have a new message and hide the long session ID in links (see the 'Cookies' help file for more infomation on this).

Skins and Languages

If available, you can choose a skin style and language choice. This affects how the board is displayed so you may wish to preview the skin before submitting the form.

Change Email Address

At any time, you can change the email address that is registered to your account. In some cases, you will need to revalidate your account after changing your email address. If this is the case, you will be notified before your email address change is processed.

Change Password

You may change your password from this section. Please note that you will need to know your current password before you can change your password.

View Subsciptions

This is where you manage your topic subscriptions. Please see the help file 'Email Notification of new messages' for more information on how to subscribe to topics.