LUNA DE SANGRE VERSION 2

YES WE HAVE MADE A VERSION 2 BECAUSE THIS ONE HAS SEEMED TO DIED. FOR THOSE OF YOU WHO WISH TO TRANSFER YOUR CHARACTERS OVER THERE, MAY DO SO. WE HIGHLY SUGGEST YOU DO IF YOU WANT TO CONTINUE ROLEPLAYING AT LS. FOR THOSE OF YOU WHO HAVE CANONS, WE HAVE RESERVED THE CANON AND WILL GIVE YOU ONE WEEK TO TRANSFER THEM OVER AND EDIT THEIR BIO TO MATCH THE NEW TEMPLATE AND NEW PLOT.

THERE IS A BRAND NEW PLOT WITH LIES, MANIPULATION AND OTHER FANTASTIC STUFF LIKE THAT. THERE ARE ALSO NEW CANONS AS WELL. LOTS OF NEW ONES!! BE SURE TO CHECK YOUR CANON IF YOU HAVE ONE TO SEE IF ANY INFORMATION HAS BEEN CHANGED ON THEM, BECAUSE MOST LIKELY, THERE HAS BEEN SOME CHANGES TO YOUR CANON.

THANK YOU SO MUCH! -LUNA DE SANGRE STAFF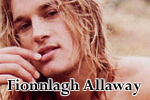 Please check out the Affliates thread in order to affiliate with us and see your banner below.








Best viewed in Firefox
Original Characters and Posts © their Creators
LS © Ben and Jen
History and Plotline © Ben
Site Information © Ben and Jen
Rules and Regulations © Jen
Graphics © Ben, Jen, Chelsea and Tash
Skin © ASIA (OH RAINBOW VEINS) OF CAUTION 2.0



Open Topic (new replies)
Open Topic (no new replies)
Hot Topic (new replies)
Hot Topic (no new replies)
Poll (new votes)
Poll (no new votes)
Locked Topic
Moved Topic