Title: St Augustine
Description: One of my favorite place to vacation
Ruth Ann - June 12, 2010 03:44 PM (GMT)
If you are ever looking for a place to vacation,consider St.Augustine,Florida. I have vacationed there many times and I always have a wonderful,fun filled time and you will too.

Ponce de Leon claimed Florida for Spain in 1513. There was conflict between the French over the area with Spain for ownership of the land. In 1565 Pedro Menendez,with 700 soldiers and colonists,landed and founded St Augustine,making it the oldest continually occupied European settlement in North America. In 1586 Sir Francis Drake burned the village to the ground. Then again in 1668 a pirate,John Davis sacked the land so there have been so many flags flown over St Augustine including the English flag!

The old St Augustine Village has five centuries of history. You can tour houses dating back to the 1700's. There are historic galleries,gardens and courtyards. You can see characters in period dress. One historic site you won't want to miss is the Spanish Fort built of coquina,locally quarried soft shells-rock. The fort is the city gate.

There is a catheral begun in 1791 and dedicated in 1797. There is history of conflict with the Seminole Indians,too. Henry Flagler,a multi-millionaire, co founder of Standard Oil made a huge impact on this city. The Ponce de Leon Hotel,now Flagler College, and the Alcazar,now the Lighter Museum, were built by Flagler.

History,plus 43 miles of white sand beaches bring visitors to St Augustine. There are many very beuatiful churches in St Augustine,too. It is fun to vist the Colonal Spanish Quarter an d or the Village,all the various museums,the waterfront,the Fountain of Youth Museum, and too many other things to mention. Get information at the Visitor Center and tour it too. Take everything in while you visit there.

The Fort is especially interesting so take your time seeing it. I love to travel around town on the trollies. The streets are very narrow which adds to the adventure as the drivers manuver through the old town. The downtown area is just awesome with the statues, gardens and many uniques sights.

Nearby you can park on the Sandy Beaches during the day and watch the awesome waterfronts. Don't stay too long in the evening on the beach or the tide will come in and cover your car and probaly wash it away.

The Spanish restrauants are wonderful so take a few extra turns visiting the various gamet of selections of eateries! You won't be disappointed with the Spanish decor and variety of chooses in Spanish food! Yum-Yum!!

If you prefer you can take Sightseeing tours with a company. This will give you an overview of things for you get a taste of the area so you can return to the things you enjoyed seeing the most. Or if you like there are Carriage tours in which someone will give you information about the the area in the umbiance of the old fashioned horse drawn carriage.

St Augustine is a wonder to behold as you walk the streets and reminse of days of old on cobbled narrow streets or tour the Spanish Fort or any number of the Historic sites, and even drink from the Fountain of Youth where Ponce de Leon drank too so many years ago. Have a happy adventure! It is a fantastic vacation site. :D
gemblm - June 12, 2010 11:32 PM (GMT)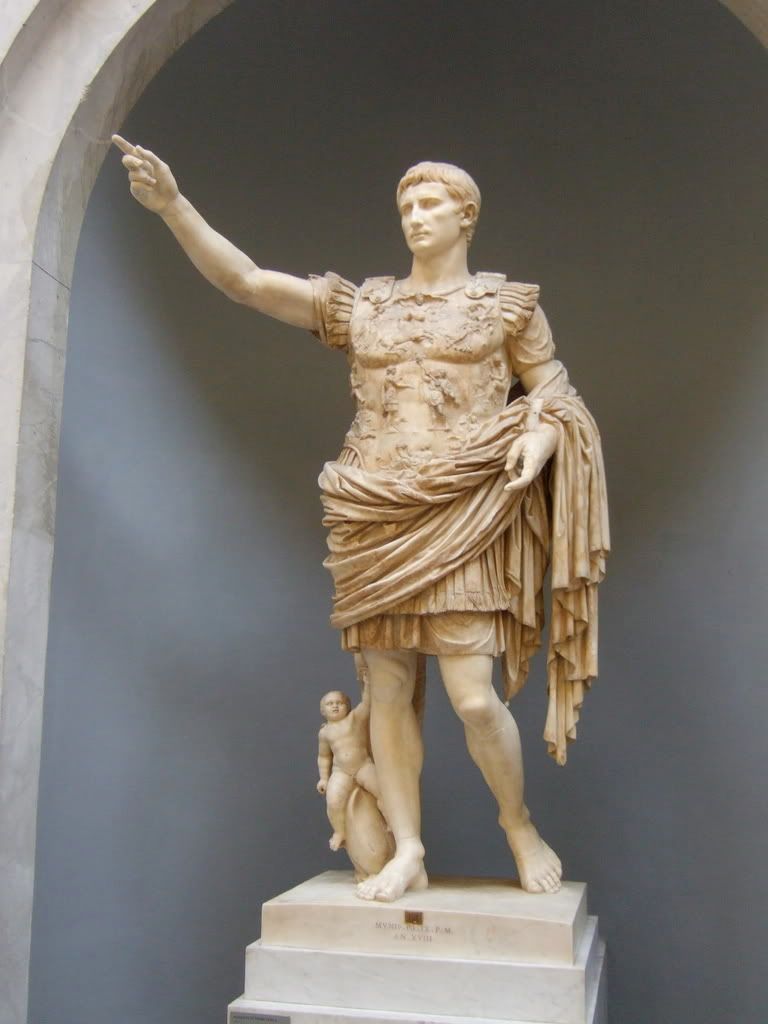 cathywwdrake - June 13, 2010 02:16 AM (GMT)
Oh, my goodness, I'm there! Wonderful description, Ruth Ann. You are an online travel agent!
Ruth Ann - June 14, 2010 09:26 PM (GMT)
Even though the St Augustine area has grown so much in recent years and is a city now. The Downtown area keeps the same small town feel and is such a joy to tour. The Courthouse grounds in the Central Downtown area with it's park like setting is so pleasant to take a rest on one of the park benches there and watch the birds gather on the Courtyard and the Sea Gull across the way.

Thank you,gemblm,for your pictures. Perhaps, if anyone wanted to they could type in St Augustine,Florida and view some of the sights on the Internet for their own curiousity. You will get a real education on the Spanish influence and take over of that area if you tour all the things I am telling you to go see.

You can take a leisure gentle stroll through Old Downtown or have a huge adventurous walk if you decide to tour the Ponce De Leon Property area Museum or go to see the Fort which has a mulitude of things to look at while you visit that with much vigorous walking. You can get a real work out with all the walking involved with sight seeing in the St Augustine area if you choose.

St Augustine is a refreshing change from the ususal English history areas along the East Coast so for a real change of pace give it a try.
:angel:


gemblm - June 16, 2010 10:09 PM (GMT)






geemajudy - June 16, 2010 10:12 PM (GMT)


I love these mini vacations from the comfort of my home. Do you know anything about the old tombstones or sepulchers that are there. I have been to New Orleans years a go and the tombs were on top of the ground. That really fascinated me. I love to read old tombstones and see the dates that these people lived, and think in wonderment what exactly there life must have been like. I wonder also what they would think of our world today, as to how far we have come to from where it was during there time here on earth.
This was another wonderful trip you took us on here Ruthann. Thank you, Thank you, Thank you.
gemblm - June 16, 2010 10:18 PM (GMT)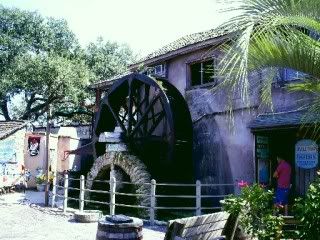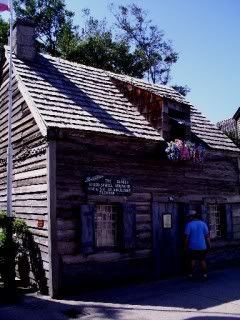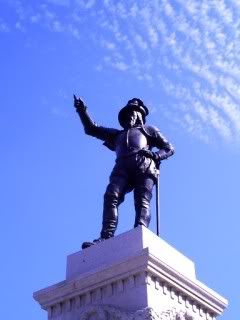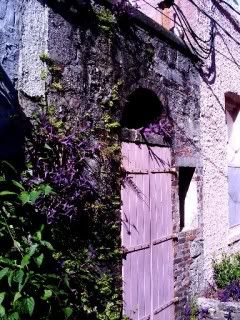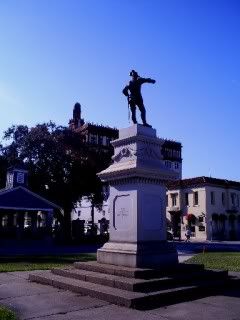 geemajudy - June 17, 2010 12:20 AM (GMT)


Thanks for the pictures Gem. That place is just beautiful.
Ruth Ann - June 18, 2010 12:21 AM (GMT)
St Augustine is simply breathe taking at some of the sights!! It really is!!

Thank you again,gemblm! Good job!

Geemajudy,no I don't recall seeing entombments during any of my many trips there,but I am sure they must be there.

I also love to visit church graveyards and cemeteries. I find it fasinating.

Having had many adventures tombstone hunting,I will tell you that there are many place in the ...especially deep South where the graves are above ground,made of many different materials and many different shapes and sizes. Charleston,S.C. and nearby Georgetown have wonderful graveyards and cemeteries to visit with many examples of this. I think, Charleston..if I am recollecting right has the oldest Jewish cemetery in the United States...I have tour that and I am pretty sure that is where it is.

One of the reasons for the "emtombment" is because of the soil is often sand and loamy in the deep South and the fact that many places in the Deep South are below sea level so there is danger of flood often. Each family wanted to protect their loved ones so they encased them in brick and other heavy material tombs hand crafted so the bodies wouldn't float away when it did flood.

I can't tell you how many,but it seems like zillions of cemeteries and graveyards I have visited. It is is interesting to read the names and dates,to see the families names and the quotes on the stones. I also like to visit historical churches in my travels too. The French Hugenot Churches are interesting to look around in, too.

I have toured quite a few churches in St Augustine,but I can't recall tour the graveyards. Old Churches are fansinating to tour to spice up your trip.

Around here most graves are underground unless there is a Musceleum(I'm not sure how to spell that) for groups,but once you go farther south say near Richmond,VA you will find many above ground tombs in the graveyards. Again that is because of the soil type in the area and nearest to water.

Have many happy adventures!!