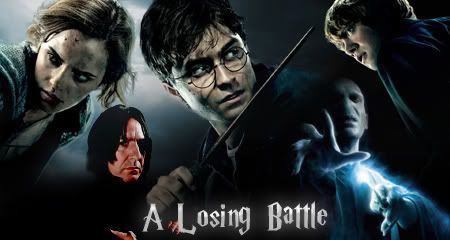 As one story ends, another is just beginning! Dumbledore is dead and Snape is being blamed for it all. Harry Potter is preparing to to go in search of horcruxes with the intent to destroy them, and then to destroy Voldemort. The one main flaw in Harry's plan? Snape! In killing Dumbledore, Severus Snape has acquired the one thing the Dark Lord would do anything to get his hands on, the elder wand. With the wand in his possession, Snape is not safe, but will an early warning of the impending danger from an unlikely source save him and Harry?
With tensions rising, and people coming closer together, will they be able to keep the whole wizarding world safe? Only one way to find out! Come and join us in the magical adventure.
Harry Potter is on a desperate search to destroy all of Voldemort's horuxces; but the death eaters are trying to stop him at every turn and unleashing unwarranted attacks on muggles and wizards alike. Can the dark side be stopped or will the attacks continue?