Rules || Plots || Powers/Abilities|| Apps|| Introduce Yourself!


News & Updates!
12/01/010

EL is going through a bit of a "Spring Cleaning" Old posts have been deleted. (FINALLY!) Character bios and out of character posts are still up! You are welcome to "Restart" if you wish, or just pick up where your character left off! Beware...A winter festival is coming.


Moon Phase Of The Week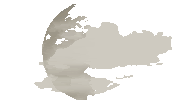 Waning Crescent



Character Spotlight here! This will be started once joining is opened again!


Affiliates ect.

Sidebar: Dana
Coding Help: RCR Model: Archetype-stock
Last 10 Posts [ In reverse order ]
Undercoverdarkness
Posted on Mar 24 2011, 02:54 AM
"Well have you seen that mole on your forehead?! I would worry about that, if I were you." She teased him light-heartedly, not really saying it to offend him but more to come off as a smart aleck. And everyone in the room knew he didn't have a blemish on his face to write home about. He still his, sometimes she thought to herself, choosing to keep that comment in the vault. She squeezed her friend's hand back. "No problem love." She smiled. "He's going to be a heartbreaker. Bluest eyes I've ever seen. I haven't seen that eye color since the last time I saw my mom." She said with a parental smile. "You'll get used to the change; they're still the same at heart. Little shit disturbers."

She had wondered as to Aurora's whereabouts, but she figured Ryland would want a clean break- or at least the cleanest one possible. That usually meant taking off without a trace. Surprise, surprise. "Ryan's twelve too." She confirmed quietly. Cynthia patted her head as Ry scooped her into his side. She couldn't help but laugh at her defensiveness. It's always a great day when your best friend is resurrected from past the point of no return.

Dizz
Posted on Mar 20 2011, 04:23 AM
Sure I worry about you...like a benign tumor. Thaya rolled her eyes as Ryland's voice carried across the kitchen to the bedroom after Cynthia to tease in return. Oh, Geez. I don't hear the faucet! Thaya yelled, a growl seeping through her vocal chords. And then her ears were greeted with the sound of running water from across the apartment. A benign Tumor, huh? The wolf forced herself to sit up, pressing a cold palm against the night stand to lift her back against the headboard. Now able to see her friends face much clearer, she gave small wistful smile. Beats what he called me when we first met... An Ignorant, soul sucking rabid cur of a dog. Rule one...never call a wolf a dog. It was a bad thing all around.

But by then he was an arrogant, self-serving, pompous jackass with wings. Oh, the good ol' days. But as Cynthia quietly reported she gave a soft sigh of contentment. I knew he would be... She murmured not sure why the words caused a lump to rise in her throat. Taking a moment to disembody the unwelcome knot of emotions she reached over and grabbed her friends hand. Thank you... She didn't need to be told that Cynthia was there nearly every step of the way. How's Ryan? She asked giving a sniffle. Damn it all if she wasn't getting teary eyed! Everyone's changed, I'm sure. Sonya's still a tyrannical bitch of the century...

You said Bitch. You must be talking about me mother. Thaya heard his voice before he slid through the door Thaya's eyes went directly to the glass of water in his hand. Just stating the facts...

As she almost snatched the glass out of Ryland's hand, she was cautioned to drink slowly or face the consequences. Ry was tempted to lay out the "Facts" Thaya was known to be a tyrannical bitch herself. But he wasn't ready to die any sooner then he had to. He just kept his thoughts...to himself. Where is my baby?
Thaya asked as she drained the glass. She had realized that while she could smell Aurora's scent, they were old trails.

With Raveous...I had him take her elsewhere. I didn't want the magic getting attracted to her... Magic had a will of it's own and though Ryland could use it. He feared it. For good reason.

She's Twelve...oh my god. Ryland eased himself down into the simple reading chair. Watching the amazement cross Thaya's face. Your Ryan is older too... She leaned her head back. exhausted by the thought that neither child would be as she remembered. Sticky faced, grinning little trouble makers who could turn so serious on a dime. Why am I so TIRED!

Sweetheart, your energy is mine...it'll build slowly. This wasn't a good answer Ry suddenly thought as horror bled through Thayet's face.
What is it, Thaya?

The sudden tension broke with a sob. Oh my god! I really am a soul sucker! Ryalnd cursed under his breath having soothed this very thing once before...long ago. No your not.

Y-yes y-es I ammmm... And. And I'm a Fucking cry Baby!
A laugh trickled out of Ryland's throat as he moved in to scoop her against his side. It was normal to be overwhelmed emotionally. But try telling that to Thaya. But sweetheart! Your a very cute cry baby.

Muffled into his shirt he could feel her growl between hiccups. Shut up. Ryland let out a booming laugh. Thaya was certainly home.
Undercoverdarkness
Posted on Mar 7 2011, 02:30 AM
Cynthia shifted back into herself and laughed. Ryland must be wearing thin, because he had stood a mere foot away from her perch and looked past her with blind eyes. Because even that agreement happened so often. She glided on soft feet into the room and to her friend's bedside. I was giving you two some mesure of private moments together, not waiting for a formal invitation. And you know was well as I do if I didn't come around you would worry about me, so don't even attempt to convince me otherwise. Cynthia teased, trying to keep the mood light. The glowing light was dying down, becoming less and less of a physical beacon, although the shimmer or magic in the room didn't cease.

Good to have you back love. Thayette looked like a ghost, but really, that's what she was at this point. Don't tell Ryland, she started as Ry's back retreated into the depths of the appartment, but he was a good father to your daughter while you were gone, omit some "Lady's Training", but I don't think that was his idea either. Cynthia smiled, remembering the "lessons" that Ryland's mother had inflicted upon the poor Aurora. Learning how to eat in a formal setting or running around carefree with her friends at the tender age of 9, really which one is more appealing.

Dizz
Posted on Mar 6 2011, 11:00 PM
He had plotted this in his mind over and over. What he would say to her now that he finally could. But nothing would leave his mouth. Ryland Mathias, the crowned prince who was silenced by no one, was silenced for a second time in this life. Scared? Says who? he murmured, the mattress sinking as he sat along it's edge. Reaching for her hand he pressed his lips into her palm, but Thaya would not be fooled despite how the fiancée that never was, was charming her insides to goo. A half smile briefly touched her lips as she pulled her hand away to rest the heavy thing inside the collar of his shirt. He made no objections as she checked his raising pulse. Anxious then, Eaglet. she amended, her finger tips tracing the marred flesh that ran across his neck. No doubt it was across his entire body. Dread seeped into her pores. I did this to you… she said suddenly, not caring as a hot coat of tears slid from the corners of her eyes and rolled into her hair. She was soon covered by the shadow of his heavy body as he leaned closer. Don't. Don't you dare. This was not your fault. My Death was not your fault.

They wouldn't have come after you if it wasn't for me! She cried, her voice cracking as it rose, but the notes were shushed the moment his finger touched her lips. If it wasn't for you, I would have missed some terrifyingly fantastic things. I was at fault. No one else. Not you, Not Raveous, not my mother. No one. He whispered fiercely unwilling to be budged on the matter. Raveous had seen to it that the vampires that actually committed the act were as dead as door nails, but that was merely the tail of the snake. The hybrid guard knew it, Ryland knew it, everyone knew it. Tell me you understand. he said gruffly, despite how his hands were gently brushing her hair back, his words could not be confused with anything but a command. Yes… the word struggled to free it's self from her cotton mouth.

How long do we have…? She murmured when she finally found the courage. Ryland's gaze was out the door, looking with an expression she could not name. One day…dawn of the next at the very most. They would have to make it count. What day is it? she asked, using casual words to shake the thought that that single day would soon end. But as she turned her head to the clock that read a few minuets passed midnight on the night stand to read it's date, all her thoughts fell apart. Aurora's…Birthday. The words fell out of her mouth like stones. How much time was she gone? Her Twelfth… Ryland added as if he could feel where her thoughts had grazed. Horror went through the wolf in waves. She had missed five precious years of her life! Five years… She sighed, but as her eyes lifted to the face that was peering down at her, the loss ebbed. With you. What a twisted gift for a child born shortly after her father's death. Enchanting and tragic that she could learn who had been the faceless man, to lose him later. Time treasured I can assure you. He told her, bending down to brush his lips across hers. Do you need anything? he murmured, trying her tears with his thumb. Water? No wonder she felt so parched. She had consumed nothing in the last five years! Of course. he said riasing from his spot, watching her as she took a deep breath of the night air. But no sooner did he reach the door. There was a soft Oh. He paused and looked for an explanation.

Cynthia's outside…I can smell her. This caught the eagle off guard. He hadn't. Perhaps Thaya's sense of smell was stronger now. But what else had changed? I should have known. he scoffed, resting his hand on the door knob. When he was given a raised eyebrow he explained further. She's been walking by every night! He had meant to give her a hard time just for old times sake, but it seemed Aurora kept better count of her Godmother's visits than he did. Tell her to come in!

Do I have time to do that and hide? He asked, dodging a pillow as she made a feeble attempt to throw it at him. Moving onto the porch he wasted know time even trying to look for her. If Thaya said she was out there…she was out there. Come in all ready, Cynthia, what are you waiting for? An engraved invitation?

Ryland! but the attempt to scold him turn into a partial scold and partial laugh.

What?! She does what she wants every other time!

Did you two get along at all when I was gone?

Ryland bent down to kiss her on the forehead. Sure we did. When we agreed to disagree
As Ry left the room to find her a class of water, Thaya put her hand to her head. Just what went on when she was gone!?
Undercoverdarkness
Posted on Mar 6 2011, 09:21 AM
Ryland really was too easy to predict.
Cynthia knew that he was set far too deep in his self sacrificing ways to stop. She knew this night was coming. Cynthia had been walking past Thaya and Ryland's respective living quarters on a nightly basis. When the night sky lit up with blistering white light, she was somewhat prepared. She shifted into a crow, and flew towards the upper balcony. She perched upon the railing, and peeked one eye into the room. Her best friend was reappearing, and her lover was slowly dissipating. They were locked in an embrace, and Cynthia wouldn't intrude on their last moments together. She just needed to be there when he was gone, to make sure everything was alright.
Anyone at the school who knew anything about sensing magic could appear at any moment, what with the glittering haze this transfer set off. Thayette was strong, but a potential fight right after her rebirth? It wouldn't end well. Cynthia kept a look out, and ignored the star crossed lovers at much as possible, even though she'd heard Ryland complain about her. If she were human, she would've smirked. They were too similiar to get along.
The tragedy of the situation was heartbreaking. She was getting her friend back. Thaya was losing her husband all over again. Aurora was losing her father. Ryland was sacrificing himself so his daughter could have a mother. The catch 22 strikes.
Cynthia gazed up at the stars in the night, stars that reminded her of the love she had lost, stars that were calling another soul to join them.
Dizz
Posted on Mar 6 2011, 06:17 AM
As the darkness crept along the horizon, the pendent that hung safely around Ryland Mathias' neck, seemed like a weight. The stars would finally be aligned when the daylight was finally swallowed whole, finally he could return her back to the land of the living. And he…he would cease to exist. This was how it should have been. Ryland Mathias had died thirteen years ago., consumed by fire, and in fire of his phoenix mother, brought back to life. But it did not come without a price.

In the years that slithered closer to the day he would die, Ryland had found his heart completely consumed by beautiful but frightfully brutal woman. Shaky alliances between the golden eagles and the wolves were pushed and tested, strained by the atrocity that was their love. It was unthinkable to mix forms, especially those that had been known to pray upon each other naturally. It was not the human forms that made mixing so forbidden but the vast uncertainty of what the magic that gave them their animal forms, could do when it mixed. Some that have came from the mixing of blood was a creatures torn apart by their own forms, a human with no control over what the forces had created. In short, many "Hybrids" were drove to madness by their own abilities. But this was the only tip of the iceberg. He had not picked just any wolf, but Thayett Rushing.

The Rushing family was well known for their iron fisted aggressive ways amongst shape shifting wolves. (Shit, even werewolves were aware of their ability to create chaos) They were also very aware that the Rushing's were tied to a sect of vampires in a very bad way. A way that kept many away in fear that they might die as the Rushings' had. One by one Until Thayette was the only one left. (That they knew of). Thayett had been groomed to take over the family empire, to die fighting when the vampires would finally siege for the final time, so the rest of her family could hide safely…and the line survive. Of course, upon their crashing together, this had changed. Ryland had made sure of it, though the rest of the world might call their daughter, Aurora, unexpected. Aurora had ensured that her mother was not the one to be left behind when the Rushing empire slid into a heap of burned ruin. In this mess, Ryland had unfortunately caught himself, he, the last of his own family line (Unless you count second cousins and such) had perished. How could he know of the weight that was going to be rested on Aurora's young shoulders? His child was being pulled to give up one of her forms, and ultimately one throne. The way the courts saw it, she had to beseech a form, and let a family line die before she might be driven to madness as her power grew, but his daughter held steadfast. "This is the way I am. Take it or leave it." She had said. And to her credit she willed her forms masterfully, though now she was still testing her own limitations. His daughter, Thayett's daughter…their daughter was hell bent on succeeding.

It was by a twist of fate that Ryland was brought back to this life. When his child was younger, she had become gravely ill. Unable to help her granddaughter without breaking her own limits, his mother (A phoenix by birth who had traded her form for a part of her husband's eagle form, but once a phoenix always a phoenix) had worked the vampires and Thayett all at once. Thayett was told, that to save Aurora's life, she must trade her life, for Ryland's, so that he could lift the sickness from their daughter. This might have been true. But his mother never said that she was also doing this as a favor to the vampires. She made Thayette disappear, and they would leave Aurora alone. And She would get both her son returned to her, and her granddaughter. What Sonya Rivus had not counted for was how Ryland would react. He was going to bring the wolf they despised back. And he was doing it tonight.

Opening the window in front of him, he let the night air in, feeling the breath of the southern as it whipped the drapes of the balcony porch. He made no move for the lamp, not wanting to stir the suspicions of any who might have still stirred at this hour. Like. Oh, a certain elf that he could not agree with for the life of him. He knew she had a way of popping up. He had to work quickly if he was going to cheat the magic that brought him here. In the light of the moon he pulled the heavy gold pendent from his neck. It was a pendent made of two halves held whole by intricate clips and locks, each side adorned with a small dial, and on the back side, a small glass vial, one was filled. And he knew who the blood belonged to. Quickly he worked them apart, setting them both on the bed, he worked a small knife from the pocket of his jeans. The small piece of silver glinted in the faint pale light, but Ryland didn't flinch, as he drew it across his palm. Gold fluid bubbled up from the cut, turning red as soon as the oxygen mingled with it. It was now that he filleled the second on the empty piece. A shaky breath shuddered from his lungs as his green eyes darted to the star ridden sky. But no sooner had he looked to the heavens his hands were moving across the dials, alighning them until a light as bright as star shine began to pour from them and snake out the window, as it was a creature on a mission to drag Thaya back from the underworld. He could feel it pulling at his own energy, it would suck him dry until there was nothing left. It was leaving him in in waves of blistering light. He had to put the necklace back on, but not yet. Trying not to look away from the daunting glow, he watched as the energy began to build, and as the womanly silhouette began to form before him, Ry's hand snatched a pendent half and threw it around his neck.

Whip lashed by the sudden change in route, the current of light crashed back into him, knocking his 6'2 frame across the room. But as Ryland moved to regain his suddenly aching body, he spotted a body crumbled on the floor beside the bed. Amongst her spilled auburn hair, the gold necklace lay spread out from around Thayett's neck. For a moment his breath caught in his chest, but as a hearty cough left her lungs he found himself staggering to her. As his hand's reached down to her shoulders, his heart fluttered. She was cool to the touch, but she was real beneath his fingers. Thaya… His voice came out more hoarse then he had hoped, as he gently worked her from laying on her side, to half resting in his arms. But as her lashes opened slowly shedding light on her golden eyes, any words he had hoped to say fell.

Its…you…. She whispered, working her hand to his cheek. Her arms felt like weights. Everything felt heavy. But suddenly realization flooded her. Aurora… She croaked, panic flooding her as she tried to move. But it was futile. She's safe. Ryland assured her, resting his hand on her icy fingers. His palm could feel the tracks of scars across her hand. Scars like those one would find across his own body. She had reached into the fire for him…and he had managed to shove her away.
Am I dreaming? She managed, afraid to blink as if he would disappear. Again.
His lips felt like fire as the pressed against her forehead, and her cheeks where tears had trailed without warming. Not tonight. He whispered. But Thaya…it's only… Temporary But the word lodged in his throat. It's enough… she murmured forcing her head to lift so her lips would meet his, but even as painful as this was, she savored every second. It's enough… she whispered again, watching how his emerald eyes shimmered. For a moment she was content to be surrounded by him. The rhythm of his heart, the smell of his skin, and even the rumble from his chest as he spoke. Be sure to tell Cynthia that.

Didn't you? Thayett murmured, trying to smile at her friend's name, but the sore muscles made it fall to a frown. She's as stubborn as you are! To this Thaya let out a dry laugh. She could only imagine how her friend reacted to this mess. Ryland worked to lift her limp body off the floor. He would eventually help get cleaned up, but for now she couldn't even stand. Her energy…was his. And she would slowly take it back. For now he was content to protect the wolf. He ambled to latch the doors. Don't…the air…feels nice. Warm. she said outstretching her hand from the bed. Even that seemed a chore. This has probably made a spectacle for many to see. he said aware how bright the magic was in the night sky. Anyone who knew anything about magic would be able to feel it. It could even attract the wrong sort. Are you scared? Her lips parted for a faint smile as he left the doors open. The wolf had certainly returned.