Rules || Plots || Powers/Abilities|| Apps|| Introduce Yourself!


News & Updates!
12/01/010

EL is going through a bit of a "Spring Cleaning" Old posts have been deleted. (FINALLY!) Character bios and out of character posts are still up! You are welcome to "Restart" if you wish, or just pick up where your character left off! Beware...A winter festival is coming.


Moon Phase Of The Week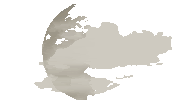 Waning Crescent



Character Spotlight here! This will be started once joining is opened again!


Affiliates ect.

Sidebar: Dana
Coding Help: RCR Model: Archetype-stock
Online Users
Member Name
Location
Time
Guest
Viewing Board Index
May 23 2013, 10:30 PM