Title: all those shadows almost killed your light
Theresa Marino - May 11, 2012 05:43 AM (GMT)
Soo I'm back..For those who know me yay and those who don't I'm JennaD and i'm bringing back my pride and joy..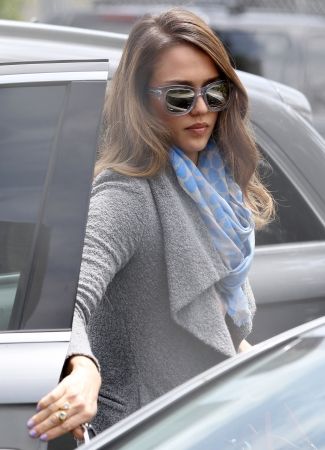 .Theresa M Marino.
Twenty-Seven|North End|Lawyer

Theresa Marino is a hard working, level-headed lawyer. She's a traditional Italian girl with a lot of personality. Tessa is a friendly and honest girl but don't let that fool you. She has a temper to go right along with her kindness. She knows what she wants out of life and somewhat has it planned out on how she plans to get there. In her world her job does come first if not consuming most of her life. When she's not there she's spending it by going out with her friends or it's good fun family time for her.

Theresa hasn't been in Bishop city for quite sometime now. She went back to Italy to work for her father's law firm there for a year. Really, she was losing grip of her personal life and pretty much just ran off. Not telling anyone but her family that she was leaving. After regaining her barrings and dabbling in criminal law, like her father has always wanted her to, she's back and becoming a partner in her father's firm. Even though she is back in Bishop City she still hasn't really told anyone that she's home or let alone what she's coming back to.

Want to read her story
T. Marino

I'm excited to be back and just want to get some plottage going.. so lets plan..missed you guys..

JennaD
Ardan Kennedy - May 11, 2012 08:47 AM (GMT)
Hi Jenna! Welcome back to Closer.
So we've plotted a couple of times before and I don't think anything concrete came out of it, but I would love to have another go and see if we can work something out.
I'm going to go with Phoenix and Vicky first.
I can't remember if I was playing Vicky when we plotted before, but she is
HERE
, and she's another canon, though she's from the South End. I actually need to tweak her a bit, because she's now a recently qualified police detective in the homicide department. Anyways, I think these two could have the professional connection of being a police officer and a lawyer, but they could also get along in their personal lives, too. Vicky is generally quite friendly, very calm and in control, with a major stubborn streak, particularly over being a woman in a man's world, which I think her and Tessa could also bond about. And shopping too.... she likes expensive clothes :P So if you're interested they could go out together for shopping and drinks and stuff like that and be friends!
Next is
PHOENIX
, a slightly eccentric North Ender who owns an adult shop and works a high class escort on the side. If I remember rightly, they were going to live next to one another or in the same building, and she was going to find out about the whole prostitution thing when he was hired by one of her colleagues. So if you're still up for that, it could be fun. Phoenix would like her a lot and be delighted to have her back.
I do have a couple of other characters, Ardan here, a South End mechanic, Devon, an East Side bartender and Anna-Maria, a South End student and stripper. Anna could probably work as a friend, as well, possibly a childhood one, but maybe if we start with the two above for now. Orr if you'd rather Anna instead of Vicky, we can do that too.
Theresa Marino - May 11, 2012 01:50 PM (GMT)


Heyy Ash! thanks for the welcome back.

I think Theresa and Victoria would make excellent close friends if you ask me. They have a whole bunch in common. Then with them also both knowing Alex that could be one way that they two of them met each other or during her time at college. I'm pretty much up for either or. But they def have that I don't need to support on a man drive.

As for Phoenix it just tickles my fancy that he lives next door to her and she was clueless to the idea that he's one an escort and owns a sex shop. She simply just thinks that he is a socialite kid and enjoys hanging around him on her weekends. So yes yes we should do that storyline for sure.

I was also reading Anna's bio and thought up the idea on how maybe they were super close in high school but some what drifted apart afterwards or drifted apart when she started stripping. Tessa would feel like Anna was selling herself short and doesn't understand why she would take a job like that knowing she doesn't need it & she's so much smarter than that. They can have some what of a catty/love/hate you friendship maybe?


Cash Givens - May 12, 2012 02:16 PM (GMT)
Oh, wow! Talk about blast from the past! Welcome back, Jenna!

I can't remember if we had any plots other than the Alex being Tessa's ex-boyfriend. Shame on me! Did we? -shifty eyes-

Anywho, Alex at least, has been a busy boy. He got a girlfriend that's fifteen years younger than him, so maybe Tessa would like to tease him a little bit about that. Although I suppose Tessa herself was also quite a bit younger than Alex when she dated him, so I don't know. Also, Alex and Charlee have been together for two years now, so if Tessa's been gone for a year, that's probably old news.

Hmmm.

This plotting thing is hard, eh. In any case, I'm still around, as are my characters, and they're yours for your playthings to play with.

... This is Heidi, btw. I don't think you've ever had the pleasure of meeting Cash here, so... I thought I'd clarify.
Theresa Marino - May 13, 2012 02:24 PM (GMT)


Heidi Heidi my love..it has been well forever! *Hugs* I'm happy to be back..

Ne Who

Yes I do believe our main one that we had were Alex and Tessa being Ex's but still really close friends. With him and Charlee, She will find it awesome that they are still together and pick on him about it from time to time. Pretty sure she didn't think it would last what so ever when they first started dating and bound to think while she was gone that they would have split apart due to the age difference. She would still be a little cautious of Charlee for Alex but that mainly being because she's been MIA for the past year and doesn't really know how their relationship has developed for him. Maybee even a little jealous. secretly on the inside of course..

Naturally her and Mika know each other..Have a close brotherly sisterly relationship?

No no Hadn't had the chance to meet Cash but if he ever needed to get out of trouble. Since she's changed her type of law now. She would be more than happy to keep him out of trouble if he ever got into it.

Virginia Jenner - May 13, 2012 08:48 PM (GMT)
JennaD, princess! Welcome back! Birthe here, which you probably guessed, and clearly, we need to play catch-up with our characters!

I'll start with Rafe, since, um, they have an interesting dynamic XD And since Tessa left BC, he and Dom have come to the conclusion that they actually are quite in love, and they have an actual relationship, and are disgustingly into each other. Would Rafe be one of the people who would know already that she was coming back, or would it come as a surprise to him? In any case, we should do something homecoming-y! He's definitely missed her.

I have trouble remembering if we had plots with Tessa and any of my others, so I'll just list the most likely suspects.

Virginia might know her, since she and Anna at least used to be friends. There is quite an age-gap between them, though, so they probably haven't exactly spent a lot of time together outside of that, though if she's friends with Vicky, they might get the opportunity, since Vicky and Virginia have a burgeoning friendship in the works.

Then there's Jack Wilkins, south end homicide detective. If she's now dabbling in criminal law, will she be involved in homicide cases? There could be a plot where she's defending someone Jack was deeply involved in putting together the case against, and maybe she finds the weak link in the defense or something, and the case falls apart, the guy walks, and Jack is, of course, miffed about this. And then maybe they can meet through Vicky (she and Jack are friends) and be forced to interact, and things can be all tense and weird? XD If you're interested. I recommend getting Jack drunk around her, so he won't be so polite =P

I also have Snake, Sammy, Cooper and Mati (East Side, South End, South End and West Side respectively), whom I can't really think of anything for, but if you're interested in any of them, say the word! Cooper might be interested in being her friend and telling her that she has nice breasts or something. >> XD

Let me know what tickles your fancy, m'dear!
Theresa Marino - May 14, 2012 06:17 PM (GMT)


Birthe love..missed you oodles as well and catch up is well over due.

-fun giggles for plot talk-

Ohhh the sweet sweet dynamic of Rafe and Tessa. We must do something between the two of them homecoming like. She will be surprised to know that he is in love and still with her but then again most likely not all that surprised. Considering he was the main driving force behind her leaving for Italy in the first place. We can say that she didn't tell him she was coming back. Maybe he could find out through her father. aka the sneak attack hey I'm back sorry I've been gone for a year.. Or we could say she contacted him after she left that she was in Italy and kept in contact far and few between, due to her trying to gather her emotions all back together & didn't tell him the truth on why she left, but did tell him she was coming back like the day before her flight was to come in.. She does miss her bestfriend dearly and for the most part has come to terms that road isn't meant to go down. Not saying she isn't still attracted but gained her barrings I guess you could say.

I'm pretty much up for either option..

I believe we did have it to where she knew Virginia I would say mainly due to her daughter. But with her being close to Vicky we can have them become more of a heyy her Anna's mom. Remember me.

With Jack and Tessa I think we can make a fun dynamic with the two of them, esp with her being involved in Criminal Law now. I like the case idea I would say it would make a good oh it's you/tense/ something about him intrigues her type thing... Maybe in terms him also chiming that bell that she still isn't all that thrilled about dabbling in criminal law but she knows that it's keeping her father happy and her name now on the wall at her law firm.

Cooper maybe since he does own the sex shop with Phoenix right? They could know each other and developed a friendship through her being friends with him.

Not too sure about the others either but most certainly if I think of something you know I'll pitch the idea.


Jenna Palladino - May 16, 2012 11:32 AM (GMT)
Jennaaaaa welcome back!!!!

I'm really glad to hear you'll be around again darlin. <3 And I hope you'll be interested in plotting with my babies!!

There's an obvious option for us here with Domino and Tessa. Naturally Dom would be curious about Tessa as she's one of Rafe's best friends. I think there's a lot of potential here! I think probably at the beginning they might both be a bit wary of each other, but I can see something of a friendship developing here? Let me know what you think!

Charlee is a bit of a difficult one. She's with Tessa's ex Alex and has been for two years (as Miss Heidi said!) but I'm not sure how these two would interact. Mind you if she's still friends with Alex they'd probably interact at some point! They could develop something of a bond? They're very different personalities, I don't know if opposites would attract to make a friendship here or if there'd be something more of a nice-to-each-other-in-passing. I know Charlee would think she was lovely, for sure, but may be a bit wary because Alex and Tess make a much more sensible match. Let me know what you think love!

I also have Kieran, who I feel like Tessa might have gotten out of trouble in his more youthful trouble making days :P He'd probably flirt with her shamelessly because he's just like that but I don't know what else we could do with them.

My little Jocelyn! I'm always looking for more plots for Jocelyn, she's been kind of dead for a little while and I want to bring her back. She's married to the head of the Irish Operation and she is devout to him. However Tessa's friendship with Rafe might make the dynamic here interesting. Jocelyn would like her, but she wouldn't trust her as far as she could throw her. :P She, like Tess, is very family oriented so they definitely have that in common. Call me crazy, but maybe there could be some kind of friendship here!

Jenna is one I don't have answers for. She's a seventeen year old girl who likes boys and cars. :P But she's really good friends with Mika so there's an opening for possibility with them if we can think of anything interesting.

I'd really like to hear your thoughts on such matters! Add me to AIM, my SN is likealullaby8922 !

Hope to hear from you soon dearest, and really...WELCOME BACK!!! <3

- Emilee
Theresa Marino - May 17, 2012 02:53 PM (GMT)

Thanks for the welcome back Emilee! I've got MSN and need to re-download my AIM to this new computer but I will so add you to my list.

But I must say you've got some fun ideas we can play with

Domino and Tessa this is clearly a interesting one for sure. Considering Tessa has purposly been avoiding meeting Dom. She still is curious to know about the woman and knowing what it is that has her bestfriend smitten. Tess would be hostile at first for sure but more so the protective friend side of everything but also throw in a splash of jealousy too. I do believe though once she sees how in love Rafe is and happy she will become more welcoming to a friendship with her.

With Charlee out of respect to Alex she would be nice to her but wouldn't be one to pass a judgmental remark or two. In light it's really just her feeling Charlee out and seeing how the young lady would handle herself. But Tessa has always been if it makes Alex happy she's happy, even if she doesn't quite understand it. I think after a few awkward moments they would finally develop a friendship for she's def not trying to make Alex mad but still doesn't quite get what they have in common.

Due to her friendship with Anna she would also know Kieran and being a family friend she would be more than glad to keep him out of trouble. It would always be a fun flirting time. She just might even do it to annoy his sister from time to time.


With her and Jocelyn. We could have fun with this one too. I think maybe they could have ran into each other at a charity event or while she was out around town. They formed a friendship and Jocelyn learns of Tessa's friendship with Rafe but not quite sure why there is this weird tension. Since, Tessa is still a bit clueless to Rafe and his families ties. She's learning of it and starting to put things together but still clueless to the idea. She would be a little timid on letting her super close to her considering that she is Irish and her dad has instilled in her that she's not to trust the Irish all that much but she does like to go against the grain from time to time. There is a lot of potential there. Maybe telling her a thing or two about this underworld that she knows about but doesn't really know about.

But yes as soon as I get my AIM up and running i'll add you. Let me know what you think.. Thanks for the welcome back!


Mathieu v Outryve d'Ydewalle - May 25, 2012 09:42 PM (GMT)
I WAS SO SURE I'D RESPONDED TO THIS AGAIN, BUT THEN I HADN'T D= I SUCK. (Also, it's Birthe again.) And here goes!

RAFE/TESSA: We should really have something between them. I personally really like the idea of her coming home first and THEN springing it on him, him learning it through someone else. Maybe combining it with the idea of them having kept in touch? Or not, that's up to you XD But I really like the idea of her springing it on him, because then we could have outraged Rafe stomping up to her door and going, "WHAT THE HELL, TESS?!?" And they can make up and he can show her pictures of Tanner pointing at fish and be ridiculous >> And Dom can be in one of the pictures with Tanner, and he can go, "Oh yeah. We're. In love now."

GINNY/TESSA: Hahaha, it'd be sort of funny with her having known Anna, and now having stepped into Ginny's actual social circle. They can have some transition difficulties, Ginny used to seeing Tessa as this child alongside her daughter (Anna and her friends will always be children, no matter how old they get), and Tessa being used to seeing Ginny as A Mom. And then they can get to know each other and slowly start to see each other more as equals?

JACK/TESSA: I would really love to do something with these two, maybe a thread or something. I have a little mental image of him being at some bar or something, and her turning up there (maybe some lawyer/cop bar?), and him being more than a little tipsy and coming up and being like, "HEY. YOU. PERSON WHO KEEPS BAD GUYS OUT OF PRISON. YEAH, YOU!" and being drunk and ridiculous, but maybe hitting a few soft spots concerning what you said about Tessa not being too happy about being in criminal law. (This obviously after someone he arrested got off with something. OOH, maybe she completely obliterated Jack on the stand =|) I think their dynamic could get really interesting, because following this (if you're interested in it), he would, uh, be more than a little shameful >> SO, let me know if this sounds like something you'd like to do!

COOPER/TESSA: He does! So he's often around Tessa's building, since he visits Phoenix a lot. He'd be extremely amused by her not realizing what Phoenix does for a living, and probably cover up what he does, too, because he'd just want to see how long it took for her to find out without him doing anything to clarify... >> I swear he can be so nice, but sometimes he's just a little twerp. =|
Ardan Kennedy - May 30, 2012 10:11 AM (GMT)
I thought I replied to this too. Amazing skills from me. >.>

Vicky/Tessa: I so like the idea of them meeting through college, if they were there at the same time. There is also the Alex connection, and Vicky used to have a bit of a thing for him, and they are supposed to get together at some point in the future, so that could certainly bring up some interesting issues as well. Also, because I've been lurking Birthe's plotting as well, Vicky is Jack's partner, and she is randomly protective feelings towards him, even though he's older and more experienced than her, but anyways, yes, some more layers there.

Phoenix/Tessa: hehe, yes, this should be entertaining, I think Phoenix would just assume that she realised what he was doing. He'd probably make a couple of comments, thinking she understood what was going on. The moment of reveal should be very amusing.

Anna/Tessa: Ooo, yes, I didn't think about this. I like the idea of these two knowing each other in college and then having drifted apart, become a bit more antagonistic. Then there might be some kind of weirdness over Tessa being friends with her mum. Hmmmm, fun dynamics.
Theresa Marino - June 4, 2012 05:28 AM (GMT)
It's perfectly fine ladies..What's important is that you noticed..lol

back to the fun stuff...

RAFE/TESSA: I'm so up for this one and him learning through a third party. We could say she made it sound as if she wasn't planning on coming back home anytime soon. But she really didn't keep in touch with him like she should have. Then the news about Dom will most def throw her off a bit. Yes come to terms still a little glimmer but she will just want him to be happy in the end. But yes yes we need a what the Hell is going on here between us thing for she truly misses her bestfriend.

GINNY/TESSA: This idea is splendid. Tessa defently wouldn't know how to react at first to her friend/not friend's mom now being in her social circle. But she would want to gain her respect and would work hard at it.

JACK/TESSA: I think these two would play well together & it be a good time. I love the idea of her making him look bad on the stand then them seeing each other. Then as Heidi and I talked with her being close friends with Vicky and them being partners that could make this fun as well. They could have that tension between then for sure...We can have a lot of fun with this one i believe *eyebrow wiggle*


COOPER/TESSA: he must be involved in the fun game of when is Tessa going to clue in on this here..

and and for my lovely Ash

Vicky/Tessa: College friends these two I believe shall be. With the future Alex hook up for Vicky and the idea we have for Jack & Tessa. We can add the layers of the fun protective girl tension layers. Knowing very well for Tess she would rather see Alex with someone like Vicky.

Phoenix/Tessa: The game will be fun. She really just loves coming over to his place and harassing him about the pure fun things in life.

Anna/Tessa: I love them starting to butt heads with each other. Esp, when you consider the relationships she has with Anna's family as well. Another way for Tessa to get to Anna maybe?

Finally got my messenger up I have Yahoo and MSN it's Jenna.Mcbee@yahoo.com

don't think you need the yahoo part but i never know.


Theresa Marino - June 4, 2012 05:33 AM (GMT)
Samuel Raines - June 4, 2012 03:00 PM (GMT)
Hello again!

I love all of what's been said here! Especially the Rafe/Tessa stuff and the Jack/Tessa/Vicky stuff, that should be very interesting 8D Maybe we should get started on one/both of those soon? OH! I spoke to Emilee, and we were talking about how cool it might be with a threeway thread with Tessa, Rafe and Dom! Sooo it's up to you if you want to start with a reunion between just Rafe and Tessa, or if we should have them randomly run into each other while Dom is there.
Theresa Marino - June 4, 2012 06:26 PM (GMT)
umm yess. I'm itching to make a post here lol So you just let me know if you want to start one with both or with R&T or J&T.. I'm down for either one or both.

Love the idea of all three of them getting together in a post. Maybe just the Rafe and Tess at first. Because of course she will have to meet the woman that has captured his heart.
Samuel Raines - June 4, 2012 09:59 PM (GMT)
WOO! I'm thinking it might be best to start off with one (I'm working quite a lot these days, so it's probably best to keep from getting too thread-happy xD), soooo maybe the Rafe and Tessa one? I might hit you up about the Jack/Tessa one sooner rather than later, though XD
Theresa Marino - June 5, 2012 03:35 AM (GMT)
Sweet deal..Rafe & Tessa it is.. You wan't me to start one up?
Mathieu v Outryve d'Ydewalle - June 7, 2012 01:39 PM (GMT)
I am so ditzy... But yes, that'd be great! =D