For NPC that isnít being killed off Ė
[X] Headshot
Name/Alias:
Jade
Age:
20
Gender:
Female
Contact:
PM
[X] Star Details
NPC Name:
Chris Berkeley
Gender:
Male
Age:
29
Residence:
Fort Lauderdale, Florida, USA (well, near there)
Grade Or Occupation:
Paranormal Investigator / Hunter
Kind:
Hunter
Chosen Star:
Jason Behr
Picture: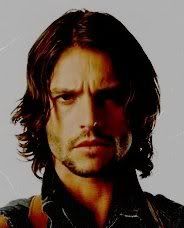 Who are you here for?:
Isabel and Matthew Berkeley (heís there older brother)
Is this character dying?:
No
If the character is dying, how long will they be around?:
--
If the character is not dying, what is your reasoning for only making them a NPC?:
Chris is only going to be used when Isabel or Matthew need back up. Or when he feels his siblings need him. I donít want him to be a permanent character because he mostly stays at or around the Headquarters to help his Grandfather and Father run the place, as well as making sure his younger sister Lily doesnít get to lonely without their other siblings (she can be a handful with being the baby of the family).
For NPC that is being killed off Ė
[X] Headshot
Name/Alias:
Jade
Age:
20
Gender:
Female
Contact:
PM
[X] Star Details
NPC Name:
Janice Rupert
Gender:
Female
Age:
24
Residence:
The only place you need to know is the USA (demons donít really have a permanent residence)
Kind:
Demon
Chosen Star:
Keira Knightly
Picture:
Who are you here for?:
Jasmine Baines
Is this character dying?:
Yes
If the character is dying, how long will they be around?:
About two to three months
If the character is not dying, what is your reasoning for only making them a NPC?:
--