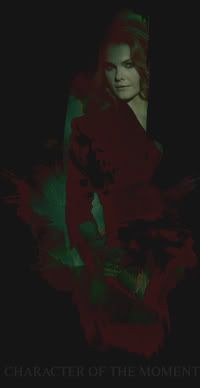 " No, that's why I came back here. The worse things get the more the city needs people who will help out. I'm going to stick around for as long as I can."
Eva Thompson

Rules and Guidelines
Plot Information
Needed Characters
WE ARE IN NEED OF HUMANS, WITCHES, AND COVEN VAMPIRES!



You may contact the staff through the private message link in their profiles.

Admins
Cielo

Ophelia

Jenna


"No.. No.. Fuck me sideways!"
Detective Edward Beck



Give us a shout, but keep it clean, polite and spam free!






We have 10 canines
8 felines
6 vampires
6 officers
6 other humans
7 witches


Main Header Image: [Coming Soon] Sidebar: Dana
Coding Help: RCR







We have more banners on the Affiliates board!

Active Stats
Total Cumulative Posts
97 ( 7.99% of total forum posts )
Posts per day
0
Joined
12-January 08
Last Activity:
Mar 7 2012, 09:18 AM
User's local time
May 18 2013, 06:33 PM

Communicate
Email
Click Here
AIM Name
No Information
ICQ Number
No Information
Yahoo Identity
No Information
MSN Identity
No Information
Personal Message
Click Here

Information
Home Page
No Information
Birthday
23 September 1990
Location
No Information
Interests
No Information

Posting Details
Member Group
Moderator
Member Title
No Information
Avatar
Signature

My spotlight present. Yosh!