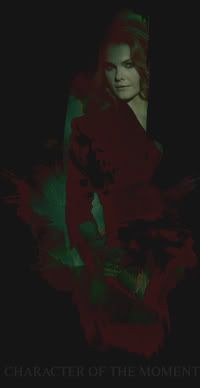 " No, that's why I came back here. The worse things get the more the city needs people who will help out. I'm going to stick around for as long as I can."
Eva Thompson

Rules and Guidelines
Plot Information
Needed Characters
WE ARE IN NEED OF HUMANS, WITCHES, AND COVEN VAMPIRES!



You may contact the staff through the private message link in their profiles.

Admins
Cielo

Ophelia

Jenna


"No.. No.. Fuck me sideways!"
Detective Edward Beck



Give us a shout, but keep it clean, polite and spam free!






We have 10 canines
8 felines
6 vampires
6 officers
6 other humans
7 witches


Main Header Image: [Coming Soon] Sidebar: Dana
Coding Help: RCR







We have more banners on the Affiliates board!

Email Notification of new messages
This board can notify you when a new reply is added to a topic. Many users find this useful to keep up to date on topics without the need to view the board to check for new messages.

To do this, simply click on the 'Track This Topic' link found at the top and bottom of any topic. When you click this link, the topic will be added to your subscriptions that are managed from your control panel.

Please note that to avoid multiple emails being sent to your email address, you will only get notified once per day of new replies.