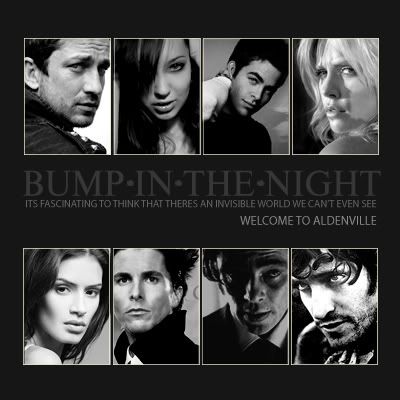 Into a world of darkness are the unwilling thrust.
Bump in the Night
---- + ----
There is no war between lycanthropes and vampires. The were-folk do their best to avoid the night stalkers and the night stalkers do their best to keep out of pack affairs. While lycans rule the suburbs and vampires stalk the high crime end of town, they don't mingle well. Their separation also allows them to remain hidden- hidden from the basic laws and physics of the one dimensional human world. That's how everyone likes it and that's how it's meant to stay.
At least, mostly everyone. A modern Sherlock Holmes, John Alden is known for solving cold cases and puzzling crimes. It was only a matter of time before the missing persons, maulings, and murders would unearth timeless mysteries. John Alden has uncovered the world's best kept secret and there's a legion of supernatural beings that will stop at nothing to keep it that way.
John knows that no one would believe that vampires and lycanthropes exist, let alone commit crimes and murders. He also knows that these supernatural beings could never be incarcerated. But he could deal out his own justice, with help of course. The kind of help from docile lycanthropes and a few vicious vampires, has brought many to justice. Only those who have managed to remain secluded and unpunished are the witches. Their conniving and secretive ways remain a mystery to all, save for a select few who have gained enough trust to dive into their corrupted world.
The witches have remained unscathed in the dangerous city of Aldenville. Until recently. A strange case that was assigned to John Alden would just look like an ordinary woman attacked by a vicious dog while out for a jog to anyone else. But John's knows better. He needs help to figure out why anyone would want to commit the first witch assassination in years. He needs to find it out fast before the witches turn on the lycanthropes. He needs to find it out before his whole city goes to hell.
Will you be brought to justice, or will you be the harbinger? Or… will you just go on through life without knowing about the supernaturals that live amongst you and others like you? You can only ignore it for so long. Even a young child notices when things go Bump in the Night.
---- + ----
But just because there is not a war, does not mean there is not conflict. Nor does John Alden know everything that goes on in the bowels of his precious city.
Seeking to control the city, there's a new breed of vampire surfacing. Hardly the coven-led vampires of before, The Marquis Del Mourir aims to own one thing- the city. With his Court, alliances, and skills in manipulation that would send even the most cold of vampires packing, he's begun calling to him any who tire of the rule of order- of separation. Calling them themselves the Order De Sangre, it is not clear exactly what their objectives are. It's only clear that they are willing to do anything to achieve their goal.
Also seeking control of the urban hell hole is Gabriel King. Some say he rode into town on a nightmare, and rightly so. He's a cold vampire obsessed with power and perfection. due to his past drug dealings and having a hand deep inside the belly of the crime cookie jar, he has a personal vendetta against John Alden. With the aid is the bogeyman, also known as Sonny Edwards, he's taking the smart route. Bring down the city, by taking out its idol. Will he be successful in driving the detective insane? Will other criminals rally for his cause?
---- + ----
All the while, in the shadows- the witches are coming to their own. Long had they been unnoticed in their dealings, secretive and private in every aspect of their society- it was meant to be that way, private. Bat and wolf had no business in the dealings of witches.
No one knew what the repercussions would be of the murder of the pillar witch, Leto, until now. A powerful spot has open up in the witches' council in respect of her death, leaving the entire witching community to wonder exactly who will take that place. On the flip side, The Witches' council suspects everyone. Enforcing their rules ten-fold. Tarot Cards, Runes are now restricted items, keeping those that could possibly find out what is going on from doing so. Witches in good standing- those who would be honest with the council- see nothing wrong with this. But those on the fringes, barely surviving and keeping under the radar see something very wrong with the new witches law.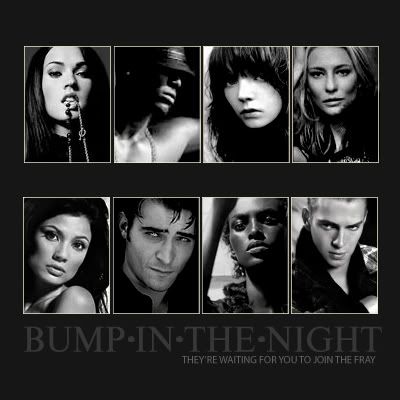 At Bump in the night, there is all sorts of possibilities for plots- from joining in the new order, to taking various high-level positions that remain open, the possibilities are endless. Positions open include Coven leader, Witch Council positions, Pack positions.
We're mildly active right now, but with the devotion of the members already on site and new fun/interesting characters, things are definitely picking up. Join in now to get the positions that are going fast!