I've been working on a little Dancer project...
Sometimes, it isn't until a frame is finished and you look at it seperately from the rest of the set that you realize that it's just... very very wrong.
This little Jax/Imza fade is just one of those moments. Looked really good until I stopped to look at the whole shot. I think we've got some transgender weirdness happenin' on the Dancer. :blink: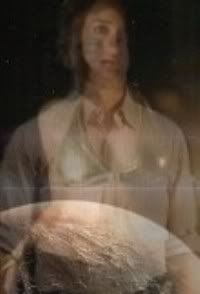 Oh...my...god... *trying to laugh; but can't draw in air-which hurts like hell* That pic is disturbing on so many levels...yet somehow still funny... Too gorram weird-and not in a good way.

Damian: *deadpan* And that is my twin's deep, dark secret. *fake tears* Never was the same after the war...

Jax: *fuming in the corner, mumbling about proving he has man parts*

Damian: *back to deadpan* Well, creep, noone said you didn't. This just shows that you have...more. *his crude hand gesture is interrupted by Jax flying into him, pinning him to the ground; as the two fight, their moves interspersed with ever-cruder comments, the author crawls away, still unable to draw in air and laugh*
And Imza's not happy about it either, I promise!

Wait, then does this mean that...

Oh God.

OH GOD!!! UNCLEAN!!! UNCLEAN!!!


The bad thing is that I couldn't really get rid of the fade without re-editing about a minute and a half worth of slides. Sooooooooo... the final video still has it. The entire Imza/Jax fade-through is pretty ... weird.

weird is a good word.

Bizarre is another.

:D