Title: Burgesstown: Saints & Sinners
Juniper Burgess - May 9, 2011 07:53 AM (GMT)
Welcome, y'all, to Burgesstown, the only town in Burgess county, and the biggest lively living place on Jinye. The new space-port and glass factory make for shiny new profits for the Heart of Gold, while the Grocer, Bank and Seed & Feed Supply are all willing to do proper business with those from the Heart.
My mansion, Burgess Meadows, sits at the edge of town, next to the right and proper New Methodist Church, which is mostly still standin' after the Reaver attack. The Baptist church didn't air as well, I'm afraid. They are less than willing to do proper business with those from the Heart, but then, that suits me just fine.
The Theatre burnt down, along with ole Micky Hur, the storyteller, but the Bookshop, and Henry's Used Goods are all down on Main Street, along with City Hall and the Sheriff's Office, sans one jail, since it's kinda a scorched heap o' cinder block at the moment. The Bookshop is dusty, but Henry's has good deals and is willing to trade some.
City Hall is the seat of Burgesstown government, such as it is. It took some bad damage in the Reaver attack, but I'm proud to say I defended it to the last. My dear Rance would love to see what's become of the little town he helped found.
Here's a few local faces for you to look out for.
My own charming self- The widow Lady Juniper Burgess. Seems everyone on this godforsaken moon either loves me with all their hearts or wouldn't cry a tear if I dropped dead tomorrow, with no in-betweens on the subject. Suits me fine. I know who my friends are.
Ryforth Danton, Attorney at Law. Works for the Widow and is, really, the only attorney in town. His office is on the corner of Willow and Main, right opposite the Bookshop.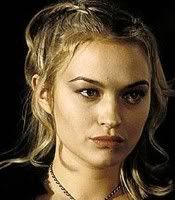 Judith Wynter: Runs Henry's Used Goods. If you can't find it at Henry's it probably doesn't exist, and Judy's story-telling comes free with any purchase!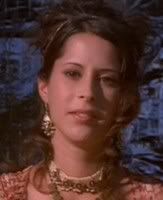 Chari Carew. I think y'all know her, and them that do mostly don't trust her. There was some mix-up with my dear Rance back when he was alive, and I have to wonder which side of the loving/hating me fence she resides on.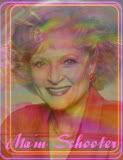 Ma'am Schooter works at the House of Pies & Pillows, Burgesstown's only inn. I try to think of her as a 'touch of the local color', such as it is. That is, when I bother to think on her at all.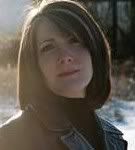 Desiree Mitchell, aka Dizzy, lost her husband back in the war, god bless her. You see her around town picking up necessaries for her farm and what-not. Always got a helping hand for those in need, the dear thing.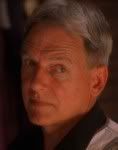 Marshall J. Kord is a Marshall in the Allied Rim Marshal service. He's actin' as a lawman for us until we can get something a bit more permanent. Truth to tell, though, I think folk are enjoyin' having him around.
Karen Sinclair is one of two teachers working at our little two room schoolhouse. She tends to the younger ones while Mr. Bloom teachers the upper levels. She came highly recommended.
Well, that's the short and long of it, I think. I would introduce you to our sheriff, but seems he's only staying on for Gurloh's trial and then moving on. We seem to have a terrible time keeping law men about for some reason.
Welcome, one and all, to Burgesstown!
Dizzy - May 18, 2011 06:16 PM (GMT)
The old farm truck caught the curb and bounced up, coming down hard on it's side; rolling. She was trapped, pounding at the glass of the windshield. And then a hand on the other side of the glass swiped away the dust and grime. Thank god, thank god! She was saved!

Until the nightmare face pressed to the glass. Mutilated, bloodshot, torn, gaping mouth... Dizzy pushed back, screaming...

The scream died on her lips as she came awake.

There was pain in her body, muted, but alive. Alive like a twisting inside. Over her head, the peaked beams of the schoolhouse tugged at her deeper memories, remembering days of staring at them instead of on the figures on her workbook.

"Whoa. Relax." The voice at her elbow spoke up, and her drug and shock addled eyes strayed to the man standing there. Marshal Kord.

"Come.. to put me outta... my misery, Marshal?" The widow farmer barely managed a grim smile, but the pull of bandages on her face and neck made her wonder what it must look like and shot lacing streams of agony down her entire body.

"Nope." Kord shook his head, "Just dropped by for a word with the Doc."

"Don't... suppose I can change your mind?" She whispered through lips that burned, and Kord grinned. Reaching to her bedside, he gently brought the cup of water to her lips for a small sip.

"You're gonna be fine, Diz. Ain't never wasted somethin' something worthwhile, and you're no exception." Kord took the water back, returning it to the table, "You just gotta heal up."

"My goats... is someone lookin' after my stock?" The farm-woman glanced towards the door, making the shift from self-worry to the worry over things she held dear.

"Copper's men have been seein' to it. Your dog nearly ate 'em alive."

Now a small laugh gurgled in her throat, "Ginger doesn't have much use for men."

Kord gave a self-effaced shrug, "Smart dog. Now, you get some sleep, and quit worrying."

"That'll be a first." She muttered, but the meds were working against the shock and the pain. Kord's blue eyes were blurring, his face falling out of focus. Slowly, she drifted back into the mercy of sleep, and the mayhem of her nightmares.
Marshal J. Kord - May 18, 2011 06:23 PM (GMT)
Kord gave a last look at the farm-woman, and then turned his attention to the matter at hand. He needed to find Cal before things got rutted sideways.

Alliance policy was clear in these situations. Rim Marshal regulations were less so. And Kord's personal philosophy was getting close to rutting them both. But he was a law-man, first and foremost, and his job was to uphold the law.

The injured here in the makeshift clinic, the shell-shocked but whole-in-body citizens without: They were the ones he was charged to protect. And he didn't wear that Marshal's Star as a matter of pride, just as a matter of fact. It was what he was.

He needed to talk to Cal and Matthias...
Cal Foster - May 22, 2011 05:54 AM (GMT)
While he hated to admit it to himself, Cal knew he was hiding. Forty-eight hours of grueling hell had followed what seemed like an eternity of something far more violent, though these last two days were no less tragic. And now, Cal sat outside on a chair that leaned against the back of the school. His bald head rested against its wall, his hands hung limply to either side, and his eyes were closed against the morning daylight. He was on the waning edge of the maximum amount of stimulants he could possibly take and still function, and while he inwardly acknowledged he could not possibly allow himself more, a part of him wanted to keep pushing that razor's edge.

Another part of him wanted to dive back into the bottle. He'd been successful in pushing that one away since the attack. Hang on. Just hang on.

It was good to be needed, but this... His eyes opened as he heard someone screaming inside the schoolhouse. Even now that the more vivid recollections of the details were fading from conscious memory, they still stalked the dark corridors of the subconscious, lurking, faded but never really gone. The brain was an amazing and horrible tool.

Cal stared up at the sky and let his mind wonder for a moment at its color. Didn't seem right. Should be... something. He couldn't grasp the thought. He needed sleep. Until now, he had taken nurses entirely for granted. Not purposely, but they'd always been there, and he had worked with some of the gorram best in the 'Verse. He had help here, sure, but precious few could be allowed to administer some of the more serious drugs, and serious drugs were about the only ones that would work right now.

"Gorram useless Reavers," he muttered as he heaved himself to his feet and brushed the ever-present dust from his last clean set of scrubs. "Love to see how they fare against a pack 'f wild boars." He scrubbed his hands harshly against his face and head, then grabbed the chair back and opened the door to head back into the school. It was the smell, he decided. The place stank of sterile, fearful blood and cauterized flesh. One of his pre-med professors had joked it smelled like roasting chicken. Some joke.

Cal soon realized someone in the schoolhouse was upright, which was certainly something worth noting today, and Marshal Kord's face was certainly a welcome notation to make. He poured himself a glass of water, then headed toward the other man, giving him a weary nod of greeting before he sat on the edge of one of the desks still pushed against the wall. Sturdy, flat surfaces were always nice in this situation. Perfect for sitting. "Any news, Marshal?" In another time and place, it might seem an opening for small talk. Cal was too tired for small talk, though, and recent events left little small talk to discuss.
Marshal J. Kord - August 6, 2011 06:34 PM (GMT)
"Any news, Marshal?"

"Just told Dizzy she's gonna be fine. Tell me I din't lie to her." Kord dropped to the seat with a tired shrug, "Other news is, I gotta get that..."

He stopped talking for a minute, glancing around him. Matthias, sadly, was nowhere in sight. Kord lowered his voice, leaning conspiratorially towards the medic, "I gotta get that thing off my boat. I'm storing it in the burn treatment unit to keep the rott off, but we gotta hide it somewhere until we can learn more."

The one body they'd managed to save from the villager's cathartic burning of proof positive of Reaver attacks, was, all three men agreed, the best and only hope for putting paid once and for all to all the rumors and ruminesces about where the wild men came from. The Alliance regs were clear- all evidence was to be destroyed. And the village opinion was clear- burn the monsters and forget about 'em.

Kord shrugged, "I reckon only two places here about got a freezer big enough to hide the thing. The Inn and The Heart. I don't fancy tryin' to convince Ma'am Schooter, but... Petaline... Now she was with Matthias through the storm. I gotta keep the badge clear of it, but maybe if you and the judge went to her? She's a clever whore, you can make her see our side, I 'magine."
Cal Foster - August 9, 2011 04:12 PM (GMT)
Cal finished off the glass of water, wincing with the last swallow, though he wasn't all that worried about his sore throat. In his profession, it was far from his first. Just meant he needed some shut-eye. Soon. Had to be soon. Hopefully soon enough. Most malpractice lawsuits came down to a lack of sleep. There was his razor's edge.

"Just told Dizzy she's gonna be fine. Tell me I din't lie to her."

The surgeon had enough energy for a small shake of the head. "She's not out of the woods, but she'll find her way, I think," Cal said in a quiet voice, sending the patient a wary glance. He wasn't entirely sure of the prognosis, and he knew his voice gave that away. It felt too much like a jinx. He came back to himself in time to realize Kord was speaking again.

"I gotta get that thing off my boat. I'm storing it in the burn treatment unit to keep the rot off, but we gotta hide it somewhere until we can learn more."

Cal braced himself with a deep breath. His body was stretched so thin, he imagined he could feel the oxygen rushing into his skin cells. Ridiculous, but one of many aftereffects of a steady stream of stims. "Absolutely," the doctor muttered, eyes skittering to make sure those nearest were still under. "The colder the better."

"I reckon only two places here about got a freezer big enough to hide the thing. The Inn and The Heart. I don't fancy tryin' to convince Ma'am Schooter, but... Petaline... Now she was with Matthias through the storm. I gotta keep the badge clear of it, but maybe if you and the judge went to her? She's a clever whore, you can make her see our side, I 'magine."

"Could use a dose of clever right about now," Cal agreed, managing to smile slightly. He'd only been back on Jinye for three days now, but he had heard about the Heart within three minutes of his arrival. "And if anyone comes looking, chances are if they make it out Petaline's way, they likely won't be checking the freezers, right?" He scrubbed a hand a couple times over his scalp and got to his feet. "I'd better make myself presentable, I guess. Don't worry. We'll keep your name out of it."

Cal glanced down at his glass, willing it full of coffee. A useless thought. Any more caffeine, and his skin just might set itself on fire. "If Matthias has been sleepin' this whole time, he just might end up in that freezer, too," the doc muttered as he made his way back into the sunlight.
Judge Styles - September 3, 2011 03:45 PM (GMT)
Judge Matthias Styles stood back and surveyed his handiwork.

His arms ached in ways that they hadn't since he'd been on the rowing team back at college, and his back ached in a way that told him he wasn't that eighteen year old lad anymore. His hands, more used to gavels these days than saws and hammers, were blistered and raw, and his shoes- he'd only brought the one pair for what was supposed to be a quick murder trial- were coated in soot and sawdust. His shirt was sweat-stained, the sleeves rolled up, the collar open.

But before him, and the handful of others helping out, the burned out hull of a small house was replaced with a solid frame of new wood and clay-crete. "Been a long time since I built something," He told the man at his side, the owner of the former house, "I just wish we were building something new, not rebuilding what was lost."

"Time for new'll come along when it's right." The man replied in the phlegmatic tones of one who lived a hard life on the Border Moons, and understood that there was no use in fighting fate.

"When it's right." Styles glanced back at the new structure, stretched his sore arms, and a light was in his eyes that matched the glare of the Jinye sunlight overhead, "I don't know, sir. I wonder if maybe, it's not time we stopped waiting, and started making the new happen instead."

Before the man could comment, Styles caught sight of Cal Foster swinging down the street their way and left off the conversation with a wave and an 'I'll be back later.'

"Foster!" Matthias waved with his hammer in hand, "You look tired as I feel. What's news?"
Karen Sinclair - September 6, 2011 02:14 AM (GMT)
Cracked ice cubes tinkled against the sides of the two large, heavy glass pitchers like muted wind chimes. They sat on a black metal tray with a colorful painting of fruits and sheafs of grain, the paint worn and chipped away to bare metal in places from age and use. The musical clinking was aided by the empty glasses clustered around the pitchers, which were filled with the pale, icy yellow of cold lemonade.

"You all look hot and tired." said Karen, carrying the laden tray in both arms as she crossed the grass to the construction site. "I thought you could use a bit of cold and refreshing."

There was no sign in the Karen Sinclair carrying that tray of refreshment of the Karen Sinclair that had calmly dispatched reavers with a laser pistol.

Once she had hidden it away afterward, ahe didn't even remember she owned one, let alone that she could use it.

Or that she ever had.
Cal Foster - September 11, 2011 04:24 AM (GMT)
How had he possibly forgotten how gorram dusty this rock was? Somewhere in the haze of failure and booze, Cal had managed to color his memories of Jinye with enough nostalgia to make it seem pleasant. It wasn't falling back so much as it was starting over, you see. Right? Clean slate.

"Clean. Right," the doctor muttered darkly as he glanced at his nails and cuticles, grimy despite his very best efforts, motions that felt compulsive at this stage. You are only as clean as your water.

Water... more water would have been a good idea. Cal scrubbed a dusty hand over his head again, partially shielding his eyes long enough to catch sight of Matthias Styles in the distance. An impulse to duck and run briefly crossed Cal's mind, with aspirations to shower and sleep before he caught up with the other man, but he brushed the idea aside with an ease that surprised him.

He could feel every hour he'd been awake in the ache of muscles and joints, mixed with the hangover he had needed to work through, and the beginning withdrawal symptoms of all those stimulants. The scrubs clung to him in uncomfortable ways, mingling with dust, sweat, blood, and at least a few tears.

Not his. Cal was a little beyond tears lately. No, not beyond them. Removed. Where a doctor's sympathy should lie, if even just a clinical variety, he only felt cold, numbing apathy. And yet... there was work. There was a purpose. There was a goal.

"Foster! You look tired as I feel. What's news?"

Cal shoved his hands in the trouser pockets of his scrubs and surveyed the reconstruction as he drew up beside Judge Styles. "Pickin' up the pieces. Putting them back together," the doctor answered quietly, voice more gravely than usual. It had been a long couple days. "Same as here, looks like." He spared a weary-eyed glance toward the judge and managed an equally weary smile. "The worst of it seems to be done, though. How 'bout here?"

The tinkling sound of ice cubes certainly grabbed his attention. Cal's eyes quickly picked out Karen Sinclair's appearance. As well as that of the lemonade.

"You all look hot and tired. I thought you could use a bit of cold and refreshing."

"Zhufu ni. Blessings, good teacher," Cal declared with a dose of genuine enthusiasm. "Now there's the Jinye I'd been missing. Neighbors. Teamwork. About as refreshing as that beverage there, I'll bet." Fishing? Oh yeah. "Miss Sinclair, don't suppose you'd be willing to include a local doc in the 'hot and tired' category, would ya?"
Rosie Freedman - September 11, 2011 08:22 PM (GMT)
The dossier had said that Jinye was dry and dusty; she had no idea just how right that was. Even as the exit ramp to the transport came down, red sand blew up at her, coating Magnum's fur and dirtying her black cowboy hat. The German Shepard shook himself vigorously, barking in annoyance at the disturbance of his appearance. Rosie smiled and looked down at her faithful companion, "Better get used to it boy. This is our home now."

Slinging her dufflebag over her shoulder, the woman descended the ramp, boots clanging off its metal surface. Her pistol sat comfortably in its holster and the rest of her books and things filled the bag. It was sad, come to think of it, that she owned so little. Time to purchase some new things she supposed. A gentle breeze blew back the bottom of her duster, billowing it out like some fancy cape. Her long blonde tresses followed, standing backwards like they had life of their own. Magnum was less than impressed with the affect on his fur.

"Come on boy," Rosie chuckled, walking towards the center of Burgesstown, her boots making little impacts on the dust. "Let's go see who we can find!"

Wow, talk about a one eighty, from the gleaming lights of the big city to this little place that looks like it came straight out of my old cowboy picture-books. I wonder if they have a resident crazy old man. Ooo, or maybe a crusty barkeeper, that'd be neat.

Glancing around at the buildings she noticed something, most of them had sustained major damage. Odd, she'd known there had been action in Burgesstown, but she didn't expect it to be this widespread. Making a mental note, she reminded herself to interview some witnesses, get an idea of the previous actions. As the old proverb said, "For every minute spent in organization an hour is earned."

Her eyes fell upon a crowd of rim folk, working hard on repairing a house, one that had been devastated by a small fire. Magnum looked at them suspiciously, but Rosie knew better. Waving the arm not holding the massive bag, Rosie shouted out, "Hello! Could anyone direct me to the office of whoever's in charge of this place? Tell them to dig out that old tin badge, because there's a new sheriff in town!"

Cliched line she knew, but it would no doubt get her point across quite nicely.
Jayden Nowell - September 15, 2011 02:21 AM (GMT)
Strictly speaking, Jayden was not a man who was one for nicknames. The first and only time a man called him Jay ended with the other having a broken jaw and Jayden having to deal with the courts.

Strictly speaking, The Wizard was less of a nickname and more of a title, the more he thought on it. And it was one that was growing on him, though it sure as well wasn't something he'd be admitting any time soon.

After the Reavers, he had rebuilt his forge and restocked supplies there. Didn't take overly long, but with one arm that was still twinging every so often, it took longer than it should have.

Thoughts of getting and apprentice came and went from his mind until with a final grunt of "Rutt this" he left his forge and made his way to the home of Silvie Tupelo, mischief maker and slip of a girl.

Even if she weren't the best apprentice out there, it would at least keep her busy and out of things that would be dangerous in the forge. No more tiny footprints in the sand by water barrels.

As he meandered, a shout from a woman drew his attention. "Ain't no ruttin need to yell so damned loud. Juniper's the one is charge here, or so she'd say, but the best chance of talking to anyone who knows a ruttin' rat's pigu from anythin' else'd be the Marshal. Kord's his name, though I ain't got a ruttin' clue on where he might be at right now."
Karen Sinclair - September 25, 2011 12:14 AM (GMT)
"Miss Sinclair, don't suppose you'd be willing to include a local doc in the 'hot and tired' category, would ya?"

"I think just about everyone around could be included." Karen laughed."There's plenty here, and if it runs out, I still have the recipe."

She looked over to where the frame of the new house stood.

"Be a while before things get back to normal, and I suspect they'll look normal before they feel that way."

The children were her biggest concern. Young kids could be amazingly resilient, but they could also bury fears and pains down deep where they'd set in hard, forming lifelong issues. What do you tell them after the monsters in the stories showed up for real?

She was sure she would be able to cross that bridge though, and lead her charges across it with her. She was good with children.

That's why she had been sent. She knew that.

Just not by who.

Or why.
Judge Styles - October 24, 2011 01:36 AM (GMT)
"Hello! Could anyone direct me to the office of whoever's in charge of this place? Tell them to dig out that old tin badge, because there's a new sheriff in town!"

Styles' face gave away nothing as first the schoolteacher, then the blacksmith, and then a woman claiming to be the new sheriff appeared in the street before he could draw Cal away for a private word.

Sure enough the lemonade was welcome, though. "Thank you, Miss Sinclair."

As to the new sheriff? His gaze trailed over her, wondering what she'd mucked up in the Core to get sent away out to Jinye. With the future ahead of her, it must have been worst than worse. Pretty girl. Big dog. He felt best not to mention he was the Rim Circuit Judge, instead pointing down the dust and soot-laden street, "Rim Marshal is down way of the schoolhouse, Miss. You can find him there. Best not to bother Lady Burgess today."

Styles fired a miniscule wink at Cal behind the edge of his glass, "Mind that dog. This town's a bit short on supplies and a mutt like that can start looking very much like mutton."


Lincoln Bloom - October 24, 2011 02:42 AM (GMT)
The nightmarish Reaver attack had been curtailed by the combined efforts of the small town, a surprisingly effective resistance which left the Reaver ship crippled and many dead. Just as many were wounded including himself but after the Doctor had sewn up his arm he was one of those better off. His wound wouldn't leave anything other than a large scar but he had plenty of those, it was the scar left on his memory that would curse his dreams for the following weeks.

At one time he was deadlier than a dozen Reavers, but the recent fight had shown that his killer instincts were as dull as the blade used to cut his arm. He had failed when he was needed and if not for Karen he would have died and many others as well. To that end he knew what he had to do, it was time to reawaken what he had buried. Whether there would ever be need for it again or not he was going to make certain he would never be compromised again.

Lincoln converted his small abode into a training room; several bars were welded to the ceiling for chin-ups and the like. He'd ascertained some materials for make-shift weights and when not helping the rebuilding efforts he was pushing himself getting back into killing shape. Using the horrific images of the attack to push him onward he began to rebuild himself at the same time the town was being rebuilt. He had hardly slept a minute in the days following, between his personal vendetta and obligations to the town and children there was little time to sleep.

He mostly kept quiet during the construction projects, doing what was asked of him and what he could with his still-weakened right arm acting as a slight impairment but still pulling his weight.

Daily he wanted to confront Karen on what he had seen from her, wondering what she was in a past life. Fearing however that it would be queried what a supposed man of God was doing with an arsenal of weaponry however he decided the questions could wait. The Karen Sinclair he'd seen on that day was now buried and one would never knew it existed if not for seeing it first hand. One day he would ask her, maybe she didn't know herself. The two seemed completely separate from each other. A sleeper agent possibly, the violence may have set off a trigger. He'd had dealings in the past with them, some didn't even remember what happened when their triggers were set off. That may be the case with her. One day he would ask.

Cal Foster - October 24, 2011 09:08 PM (GMT)
"... else'd be the Marshal. Kord's his name, though I ain't got a ruttin' clue on where he might be at right now."

He knew it was the retreating stimulants dulling his senses, but Cal's attention moved pretty slowly toward Jayden. Recognition? Possibly. The doctor knew he was beyond the acceptable functioning range now. He brushed a hand over his face more to resuscitate some of his senses than to actually clear anything away.

"I think just about everyone around could be included. There's plenty here, and if it runs out, I still have the recipe."

Cal gave the schoolteacher a tired smile of thanks, feeling charmed by the woman despite his own penchant for grouchiness. He used the cleanest part of his scrub shirt to once again wipe his hands before helping himself to the tantalizing lemonade. The lingering dehydration in his body made it feel like every cell was trying to grab at the liquid before he'd even finished swallowing the first sip.

"Be a while before things get back to normal, and I suspect they'll look normal before they feel that way."

"I suspect that's usually the case, unfortunately," he had to admit, sharing a small smile with Miss Sinclair before turning to see who that was who had been shouting at them earlier. It took his brain a few seconds before it matched the pretty woman in the street to those shouted words. With the reformed clarity, he glanced at Judge Styles just in time to catch the small wink.

"Mind that dog. This town's a bit short on supplies and a mutt like that can start looking very much like mutton."

"Dunno," Cal said quietly, glass held just in front of his lips. "Looks like pretty tough meat to me." He finished the last of the lemonade and murmured his thanks to Karen. "Just went from feeling like taking a nap in the street to actually finding my bed," he added more distinctly, his own attempt at charm falling flat-footed. His smile, at least, was easy.

He turned back to the judge, then, brows rising slightly. "Is now a good time to go over some of the stuff from our little 'hospital'?" he asked Styles, by all appearances referring only to the schoolhouse with its many patients.
Rosie Freedman - October 25, 2011 01:32 AM (GMT)
Rosie knew she was over reacting, and yet her free hand somehow found the butt end of her pistol, dancing across its surface ever so slightly. Eat her dog? Not bloody likely. Still it had just been a joke after all, best to let it slide. Though Magnum didn't seem keen to, growling at the man in the suit who'd spoken before the surgeon. He seemed like a nice fellow, older but distinguished, like a rich uncle or wise grandfather. Roise decided she liked him. The crotchety one, the young man who'd snapped at her on the other hand had earned her distaste. Sheesh, had all that foul language really been necessary?

Congratulations buddy, you made a bad first impression on your new sheriff, for nothing. Sun Tuz would be ashamed. Rosie determined to look the fellow up once she was settled into her new office, he seemed like the law breaking type and it never hurt to know the trouble makers in her town. Preparation for trouble before it began was something her books of military tactics always stressed.

But back to the older gentleman, he'd said she needed to see the Rim Marshall? Well he should be easy enough to spot, given that he'd be waring a badge, not to mention he'd have the cop stance, all lawmen did. Giving the older fellow a warm smile she thanked him purposely ignoring the rude man, "I appreciate your assistance! I'm sure we'll see a lot more of each other, I'll be here a while." Whistling at Magnum to come she started down the street, dufflebag still slung over her should. That blasted red dust was all over her face now, blowing about as the sun beat down, that'd take getting used to. On the core worlds she'd been stationed at before everything was so clean...

Magnum barked happily though as a tumbleweed blew by, chasing it for a few steps before returning to her side; Rosie found the gesture comforting. At least on this strange new world she had one ally she could trust. Her quick jaunt down the street brought her to the school house, which looked like most of the other ones truth be told. The man standing outside of it was clearly the Rim Marshal.

"Hello Marshal?" She called out cordially, giving a friendly wave, "Rosie Freedman, the new sheriff of Burgesstown. I was told you were the man to see about settling in."

He seemed competent enough, an older man brimming with experience, he'd be someone to ask about the recent events, he'd have answers. Hopefully he'd also have a place to put her things because her arm was getting tired...
Cal Foster - April 5, 2012 09:49 PM (GMT)
With fresh lemonade in hand and the retreating backside of the law in view, Cal took on a speculative appearance. He started to shake his head, stopped as the new sheriff's dog took after a piece of dead foliage, then resumed as the pair continued toward the schoolhouse. His thoughts were hazy at best. Something to do with leashes and dust. Time was definitely running short before he'd need to find the soft side of a pillow.

"Hell of a time for a first look at Burgesstown," he muttered in a voice as dry as Jinye, though whether he was referring to himself or Freedman was left unstated. Could have been both.

We're running out of time if...

Eyes blinked against the grit before he handed back his glass, now empty. "Thanks again, Miss Sinclair. Judge Styles? Just let me know if you want to continue. We're running out of time if we're going to take look before my brain pan's holding nothing but overtired mush. Could be I'm there already, truth be told." The smile that followed was a little on the wan side, but it was an honest smile.
Judge Styles - April 3, 2013 03:59 AM (GMT)
Matthias took a deep swallow, giving the medic a good look.

If I ever had to be stuck in a town in the middle of a holocaustic Reaver attack, this is the kind of man I'd want my by side. And here he was. How was that for fate smiling?

"Matt's just fine, Mr. Foster. I'm not wearing my robes today." He gave the dparting back of the new sherrif, (he really didn't want to have cross her in the courtroom anytime soon!) another smile. "Let's get this over with. Kord said he thought the local... ladies establishment... would be willing to give us refrigeration priveleges. Think we should take the thing with us? In case she says yes? Or leave it and move out there after dark? We can probably take Kord's flyer straight out after dark, and just let folk think he's taking a patrol."

OOC: Feel free to yank the Judge along and plot progress them out to Miss Petalines! Or if you'd rather I do it, just let me know.
Marshal J. Kord - April 3, 2013 04:10 AM (GMT)

"Hello Marshal?" She called out cordially, giving a friendly wave, "Rosie Freedman, the new sheriff of Burgesstown. I was told you were the man to see about settling in."

Kord turned slowly, his bright blue eyes glinting against the late and still smoke-orange sun as he looked the woman up and down. With slow movement, he held his hand out for the dog to give a sniff, "Welcome to town, Miss Freedman."

Another badge to keep out of the way, he reckoned.

The Alliance moratorium on any investigation into Reavers, the insistance that they were just pirates, men gone a bit past the edges of humanity, was ridiculous. He was a man of the badge, but he saw no point in standing in the way of men like Cal Foster, who had lost at the hands of monsters and wanted answers.

"You caught us on a bad day, but we've seen worse." Yesterday, for example. Kord's smile remained polite as tea in the Sahara, "Afraid your office, what's left of it, is still standing, but if you want a jail, we'll have to rustle up some folk to rebuild it."

He gestured around him at the town, "We still got half a dozen severely wounded, a handful of walking wounded, and a huge pile of rubble to put right. Good thing about tragedy, though..."Kord caught her eye and this time he wasn't smiling, "Not many folk feel like gettin' up to trouble when they've already had all they can take. So, where would you like to start your tour? Met the Widow yet?"
Rosie Freedman - April 10, 2013 02:13 AM (GMT)
"Not many folk feel like gettin' up to trouble when they've already had all they can take. So, where would you like to start your tour? Met the Widow yet?"
Rosie smiled.
"Good to know folk are being logical about these things. I reckon nothing pleasant comes of seeking trouble out."
She cast an appraising glace about,
"Especially when you've seen more than enough."
She liked his Marshal Kord, he seemed tough, respected and by-the-book. Good traits in a Rim Marshal. Evidently, Magnum shared her opinion.
The German Shepard dashed over to Kord, tail wagging, panting happily. Nudging the older man's leg, the dog looked up with inquisitive eyes, begging Kord for a pet.
"Don't let the puppy-sad eyes fool you, Magnum will take your throat if he has too."
She chuckled, adjusting her grip on her rucksack.
"He's taken a shine to you, that doesn't happen often. Magnum doesn't like men much, you must be special."
Leaving the rest of her dog comments behind, the woman got straight to business
"I doubt I'll have need of a jail this soon, marshal."
Glancing around the wreckage of the town, that much was clear.
"Glad to have an office though, my arm's getting tired."
She forced a smile, trying to give the marshal a sense of hope and energy. She was no country girl, but she'd learn the ropes.
"I have yet to meet the widow, though, I have one concern I'd like to address."
She placed she bag on the ground, before sifting through its contents a moment. A variety of mundane items were removed, placed gently in the sand out of the way before she found the intended object. Removing the corepad, she brought up the briefing she'd received before being given her assignment.
"The local...establishment the 'Heart of Gold?' It's been involved in several unpleasant incidents. While I doubt the good people of Burgesstown will be a problem, I'm hoping the ladies will respect my authority in legal matters here."
As she re-stowed her loose belongings, Rosie took a long draft of outer rim air through her nose.
"After I've made my investigation at the Heart I would like to see the Widow, my office and then I'll give you a hand picking up rubble. Deal?"
She gave her broadest, most welcoming smile. Rosie Freedman cared about her new found home, and she'd be damned if anyone doubted that.
OOC: Apologies for the amount of dialogue in this post. I couldn't find another way to get what needed to be said across.