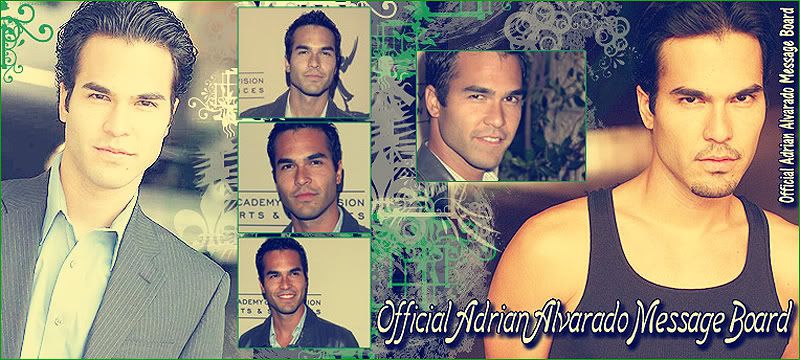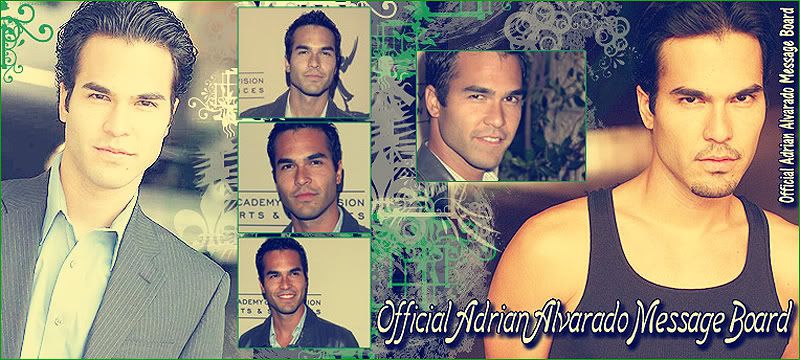 Welcome!!
---
Welcome to the Official Adrian Alvarado Message Board! Adrian is so happy to have you all here to support him in his role of Detective Cruz on General Hospital! Please enjoy the board, thanks for joining!! If there are any questions or concerns please contact Georgette or one of the admins.




Clip Of The Week


Postcard to Send In to TPTB!!




Credit: Randee
Picture of the Month
---


Copyright ABC


Official Myspace Page || Official Yahoo! Group
Contact Georgette: AAlvaradoFC@aol.com


Support Adrian
---




Support Adrian!


Adrian Alvarado
C/O General Hosptial
ABC TV
4151 Prospect Ave
Hollywood, CA 90027


Call the Comment Line: 323-671-4583

Link back to our board
The following errors were found:
The board administrator requires all members to log in
You must already have registered for an account before you can log in.
If you do not have an account, you may register by clicking the 'register' link near the top of the screen
I've forgotten my password! Click here!
Admins: Georgette & Courtney