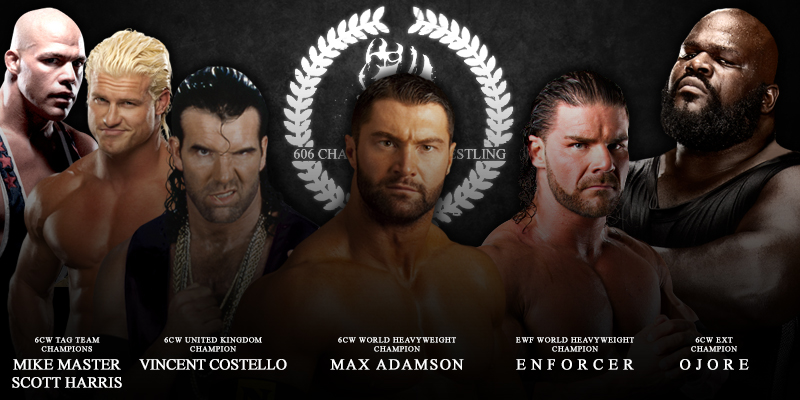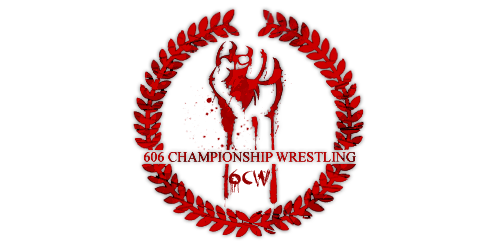 In a night of twists and turns the 6CW universe saw Max Adamson become the winner of the inaugural Gateway To Glory match, picking up the 6CW World Heavyweight Title in the process after Mr Jones informed entrant number one Nate Nack that if he did not win the Gateway To Glory match he would lose his title to the eventual winner!

The Universe also saw the crowning of new United Kingdom champion Vincent Costello and inaugural tag team champions Scott Harris and Mike Masters with Enforcer being the only champion able to retain on the night after a hellacious match with the EXT Champion Ojore.

The Gateway To Glory showed just what 6CW was about with some shocking moments that will live in the memory of the fans for years to come...what a perfect way to kick off the road to NIGHT OF GLORY V!
Welcome to 606 Championship Wrestling - The Home of the Efed. We hope you enjoy your visit.

You're currently viewing our forum as a guest. This means you are limited to certain areas of the board and there are some features you can't use. If you join our community, you'll be able to access member-only sections, and use many member-only features such as customizing your profile, sending personal messages, and voting in polls. Registration is simple, fast, and completely free.
Join our community!
If you're already a member please log in to your account to access all of our features:


Open Topic (new replies)
Open Topic (no new replies)
Hot Topic (new replies)
Hot Topic (no new replies)
Poll (new votes)
Poll (no new votes)
Locked Topic
Moved Topic









Efedding in 6CW has been going on for years. It is an efed that's main PPV is Night of Glory. E-fedding has always been important in wrestling writing. 6CW allows you, when everything changes, to explore fantasy writing. E-fed or E-fedding is a term for people who create a wrestler and then take part in back and forths. An e-fed is a collection of individuals that write for their characters and then read shows which 6CW has some of the finest of. Anarchy and Aftermath are the main efedding shows in 6CW as well as monthly efed PPV's. #everythingchanges is a term for the new 6CW wrestling year - a time when e-fedding explodes in 6CW and where wrestling writing really comes to the fore. Join 6CW and take part in e-fedding. Enjoy being in an e-fed and it will play dividends for your fantasy writing. 6CW is certainly the place to be for this